At the fifth annual Content Marketing Conference (April 16-19, 2019), attendees will enjoy an abundance of learning opportunities, engaging with top experts in the content marketing field. The agenda for the 4-day conference offers unparalleled access to the latest groundbreaking concepts from content management thought leaders.
Cutting-edge presentations and discussions on content creation, optimization, marketing and talent recruiting are just some of the many events featured at this year's CMC. Here's some information to guide you through the 2019 CMC Day 2 lineup and to help you make the most of your experience at this important annual content marketing industry event.
What to Expect at the 2019 CMC
The 2019 CMC will be held at the Boston Westin Waterfront. There are a few things to know in advance, to help you prepare to take away as much as possible in knowledge and inspiration from this extraordinary conference. The CMC website contains complete event details and online registration for CMC events for individual dates and workshops and full-conference passes. See conference details, including event highlights details, for introductions to speakers and information on topics to be covered in workshops.
Information about the venue and room pricing at the Westin Waterfront Hotel is also available, if you prefer to book a room at the conference location. The CMC 2019 has blocks of rooms at the hotel, and we have arranged special room rates for conference attendees, from $299 per night. Rooms fill up quickly, so be sure to book early. Of course, there are many great hotels in the area near the conference venue, but Boston is a popular destination, so it's always best to make your reservation as early as possible.
CMC Day 2 Agenda – Tuesday, April 16
The action-packed Tuesday agenda for the CMC 2019 event features six workshops for attendees. Presentations by content marketing industry leaders feature the kinds of advanced knowledge and trade secrets that have made them some of the premier writers and content managers in the field.
8:00 AM – 8:00 PM
Registration
Exhibition Hall
9:00 AM – 12:00 PM
Content Strategy MasterClass
GrandBallroom C-D
9:00 AM – 12:00 PM
The Core Digital & Content Marketing Methods for the Customer Journey Commonwealth A-B
9:00 AM – 12:00 PM
Writing Without Bullshit
Webster
Josh Bernoff
President, WOBS LLC
9:00 AM – 5:00 PM
Facebook Marketing MasterClass
Paine
1:00 PM – 5:00 PM
Building a Brand-Driven Message Architecture
Otis
Margot Bloomstein
Brand & Strategy Consultant, Appropriate Inc.
1:00 PM – 5:00 PM
Conversion Rate Optimization Masterclass
Revere,
Ayat Shukairy,
Co-Founder/CRO Queen, Invesp
1:00 PM – 5:00 PM
LinkedIn MasterClass, Webster
1:00 PM – 5:00 PM
SOS: Write for Action
Stone
Debra Jasper
Founder, CEO, Mindset Digital
1:00 PM – 5:00 PM
Video Marketing Makeover
Hancock
Andrew Davis
Speaker & Author, Monumental Shift
6:00 PM – 8:00 PM
Welcome Reception
The City Bar
CMC Day 2 Speaker Profiles
Josh Bernoff
President, WOBS LLC
Josh Bernoff is coauthor of the best-selling Groundswell and two other content marketing books. His 20 years with research giant Forrester included the role of Senior Vice President, Idea Development, in which he was responsible for many of the company's most influential ideas. He created Technographics, which developed Forrester's renowned consumer survey program.
Margot Bloomstein
Brand & Strategy Consultant, Appropriate Inc.
Margot Bloomstein helps companies across a range of industries develop and maintain sustainable content models, style guidelines and governance programs. She cultivates clarity, consistency and long-term content marketing management strategy. Her clients include national corporations such as Timberland, Lindt, and Sallie Mae, among others.
Ayat Shukairy,
Co-Founder/CRO Queen, Invesp
Invesp, founded by Ayat Shukairy, a.k.a., CRO Queen, employs customer research, analytics, expert reviews, and testing for usability, to assist client companies in a variety of industries, from SaaS, to e-commerce firms, to lead generation businesses in increasing their conversion rates.
Debra Jasper
Founder, CEO, Mindset Digital
Mindset guides organizations through the process of digital transformation. The Mindset team utilizes state-of-the-art coaching tools to facilitate skills development and orientation toward greater digital maturity for the company's Fortune 500 corporate clients.
Andrew Davis
Speaker & Author, Monumental Shift
Drew Davis is likened to the Willy Wonka of business marketing. He is hailed as a creative force of nature, who takes his audiences on a spectacular journey into the depths of obscure marketing realities that are highly relevant to today's content marketers. His clients include Deloitte, IBM, FedEx, Disney and others of that stature.
While You're in Boston
When planning your itinerary for your trip to attend the 2019 CMC event, be sure to plan a little time to include some of the countless other wonderful things to do in Boston MA. Stroll along the Freedom Trail past 16 historical sites. Visit the Boston Museum of Fine Arts, and/or the Harvard Museum. Take an excursion to Cape Cod (1 hr 51 min). Go whale watching! Dine at one of the many exceptional restaurants the city has to offer. Enjoy some of the world's very best and freshest seafood.
How To Connect with CMC 2019 Speakers
You're encouraged to tweet throughout the event, including during presentations at workshops. Just use the official CMC hashtag #CMC2019. Also, be sure to follow your favorite CMC speakers and your WriterAccess event sponsor on social media, for an endless flow of valuable training and industry information.
Making the Most of Your CMC Experience
Take Notes — You're going to receive a great wealth of amazing information across an abundance of learning tracks at the CMC conference. It's an opportunity to absorb many of the best ideas from some of the world's most successful professionals in the national and global content marketing sphere. So, remember to come prepared to take notes.
Prepare to Network — There will be a multitude of networking opportunities for you at this year's conference at the Westin in Boston. So, prepare for the event with some networking basics: bring business cards, practice your two-minute introduction, attend as many of the social events as possible, arrive early and introduce yourself to others, be a good listener, follow up after the conference with people you meet, and keep all written materials you receive at the CMC as a resource for contact-related information.
Have a Laugh While You Learn — Check out the Comedy Marketing Club at this year's CMC event—hilarious and informative, perfect for aspiring comedy marketing writers and managers.
FAQ — You can find information about ticket transfers, discounts, dress code and answers to other frequently asked questions at FAQ for the CMC 2019.
For More Information
For more details about CMC 2019 registration, events, speakers, venue, sponsor, etc., contact WriterAccess, or visit the CMC 2019 event website. This year's CMC event in Boston features some of the world's most high-powered digital marketing gurus. This is one content marketing event that you won't want to miss! We look forward to seeing you there!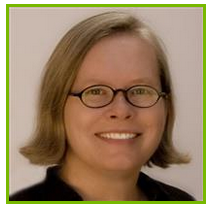 Bobbi J's background includes sixteen years in business management, including eleven years supervising large chains. She has taught countless classroom sessions on business management, sales, advanced sales closing, CRM, and various business software applications. Bobbi has written numerous articles on topics in business management for websites, corporate newsletters, business blogs, and a major private US American university. And, she has written a vast array of business management, sales training, marketing, sales scripts, customer services, operations, and technical processes training materials, including comprehensive company training manuals in two industries. Bobbi's personal interests include reading, writing, running (5K training), volunteering, music, gardening, boating, hiking, fishing, theater, traveling, and sitting or lying on the couch.