You have the marketing solutions.
We have the reach to marketers.
Sponsor Options: Bronze
|
Silver
|
Gold
Our new CMC journey.
Pay less for more leads!
Content marketing is changing, with a sea of new tactics, tools, and techniques rolling out every day. And the world is changing, with the need to learn what's new and what's next at scale. We learned much hosting 14,000 attendees in CMC 365 back in 2020— the largest gathering of content marketers on the planet. That's where CMC 2022 comes in, with a virtual experience on-demand for 30,000 (est.) fans that we can help connect in creative ways with leading solution providers like you.
$5,000
3 Day Ticket Booth Display
Branding on Website/Emails
50 CMC 365 Tickets
Brand on Email Promotions
Encrypted Attendee List
$10,000
All Bronze Plus…
365 Day Ticket Booth Display
Promo Video @ Booth Display
Session Speaking Opportunity
Additional 50 CMC 365 Tickets
$20,000
All Silver Plus…
Keynote Speaking Opportunity
Post-Event Dedicated Email
Post-Event Joint Webinar
Strategic Partnership Opportunity
Sponsor a venue in your city.
Get our turnkey program for success.
Comedy Marketing Workshops
Comedy marketing workshops offer the tactical information you need to infuse humor in your brand to earn trust, build brand loyalty and rid the world of all this bad, boring content. World-class trainers and comedians lead the workshop.
Comedy Marketing Keynotes
Our comedy marketing keynote series has been our signature event for the last 5 years, exploring the intersection of comedy, marketing, and business growth led by world-class keynotes that are hilarious and adventurous with insights for discovery.
Promotion and Networking
Each venue will feature sponsor meet and greet opportunity, and promotional gateways to connect with the attendees in creative ways. You'll have some on-stage opportunity to thank the speakers and attendees at the cocktail reception as well.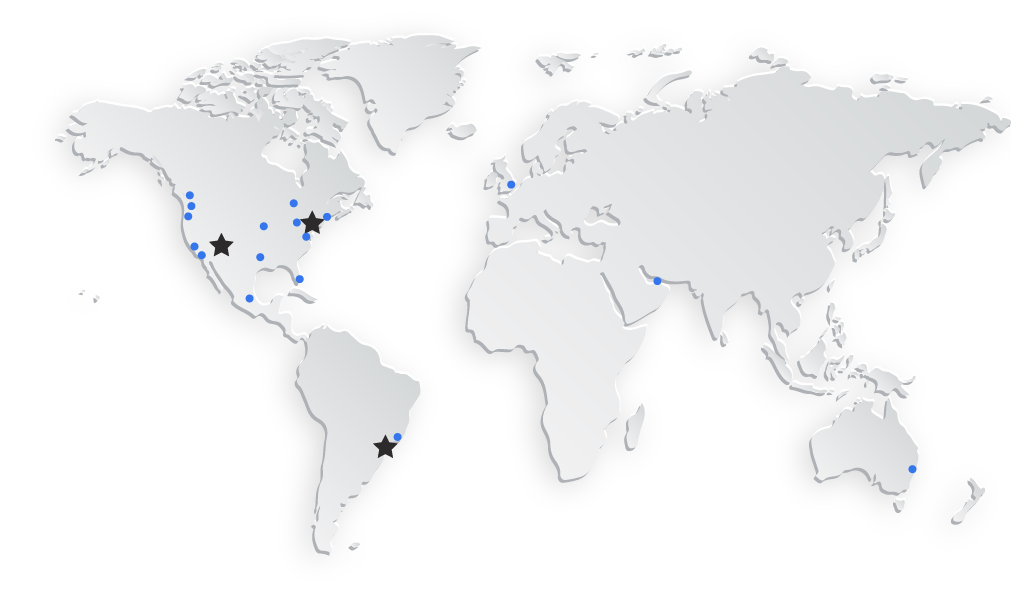 Boston, San Francisco, Sao Paulo, More!
Local-live venues are the new way to go for sponsors like you.
Sponsor a city near you, and align your brand with entertainment, education, and networking offered in each city location. Call our office to sponsor a Local-Live venue in a city near you!
Austin, Texas
Boston, Massachusetts*
Buffalo, New York
Chicago, Illinois
Dubai, United Arab Emirates
Phoenix, Arizona
San Francisco*, California
Los Angeles, California
London, England
Mexico City, Mexico
Miami, Florida
New York, New York
Portland, Oregon
Portland, Maine
Rio De Janeiro, Brazil
São Paulo, Brazil*
Seattle, Washington
Sidney, Australia
Toronto, Canada
Vancouver, Canada
* Confirmed local-live venue with details and signup coming soon!
CMC Sponsors


Brands at CMC
1-800 Contacts
ABH Pharma
Athena Health
Better Business Bureau
Brady Corporation
Broad Institute
Charles Schwab
Cisco
Cliento MX
Club Med
Corning Incorporated
Credit Karma
Crimson Hexagon
Disqus
Dropbox
Encompass Insur., Allstate
Foxtail Marketing
Francesca's
GE Appliances
Getty Images
GfK
Harper Collins
Harvard Business Publishing
Helix Education
Hubbell Power Systems
iMatrix
Kelly Services
LevelUp
Liberty Mutual Insurance
Mary Kay
MD Connect
Microsoft
MIT Alumni Association
Mutual of Omaha
Omnicom Media Group
Oxford University Press
Paint Nite
Planet Fitness
Purdue University
Quicken Loans
Razorfish
Red Hat
Saatchi & Saatchi
Salesforce.com
Sephora
Singapore Econ. Development
Smarter Travel
The Hershey Company
The Weather Company, IBM
Titleist
Tufts Medical Center
U.S. Green Building Council
Viator, TripAdvisor
Vistaprint
Waters Corporation
White River, Bass Pro Shops
Demographics of Attendees
Decision makers attend CMC each year, to fortify their smartitude.
DECISION MAKERS
INDUSTRY LEADERS
COMPANY SIZE