There are an untold number of people to whom the phrase 'digital native' would apply. But use it in reference to Veronica Romney, and it takes on a whole new meaning. With more than 12 years of experience in branding and marketing, she truly stands out in the digital space and helps her many clients do the same.  Whether she's working with huge corporations or small business owners, Veronica has become an expert in providing what she calls the 'identity-first' content experience.
Veronica has not only grown up in the digital age, but she has mastered a career as a high-energy, forward-thinking, and in-demand brand consultant.
About Veronica Romney
As the daughter of two Cuban immigrants, Veronica has climbed the ladder of success powered by her parents' entrepreneurial spirit. It was their guidance which gave Veronica the attitude and mindset to constantly challenge herself, embrace innovation and seek continuous improvement. She is incredibly proud of her heritage and the examples provided by her family, which wove the fabric of her life through early adulthood.
Embracing her creative nature, Veronica attended Bringham Young University and earned a degree in global marketing. During her studies, she honed the writing skills that would carry her through a decade of work in the online marketing industry.  During that time, she found her calling in the digital world — personal branding and reputation management. Along the way, she founded and managed a number of online businesses, all while working full-time for industry leaders like Ancestry.com.
From 2013 to 2017, Veronica was the Director of SEO and later the Director of Marketing Suite Products for Entrata, a renowned software development company focusing on property management. Under her leadership, the company generated over $21 million in annual revenue.
Always one to thrive when juggling multiple projects, Veronica transformed her career in the summer of 2014 when she founded LoSoMo Inc (now Modern Marca), a branding and digital marketing agency based in Boca Raton, Florida. In just a few short years, she has sufficiently grown a business that specializes in everything from search engine optimization to web design and development.  The creative services of the company are driven by honesty and authenticity to help businesses find their unique voice.
Veronica Romney – Speaker at the Content Marketing Conference in Boston
During her session at the 2020 Content Marketing Conference in Boston, Veronica will talk about creating content for your brand that is unique and identifiable. She'll share her secrets to success at a time when more and more companies are beginning to feel invisible in a world of marketing that is constantly evolving. She'll provide strategies to help your business grow, and become the next modern success story simply by clarifying your brand message.
In her April 22 session — "Creating Content For Brand 'You'" — Veronica will tell you exactly how brands get recognized. And as someone who has worked with world-renowned companies like Sprint, Marriott, and IMAX, no one knows better than Veronica.
A highly sought-after speaker, Veronica's background gives her an uncommon perspective on the digital marketing industry. She has presented at numerous national and international conferences, and her list of awards, certifications, and accomplishments only continues to grow. Conference attendees cite her "wit, insights, and expertise," which will surely be on display in Boston.
Register for CMC 2020
Stay relevant with the latest industry trends by joining us at the 2020 Content Marketing Conference. In addition to Veronica's session, there will be a multitude of speakers, creativity workshops, and tool talks for attendees to choose from.
CMC is now the largest gathering of content marketing professionals, executives, and teams on the East Coast. Register now for early bird rates (expiring soon) or an all-access pass which includes CMC Academy membership. We'll see you for three exciting days in Beantown from April 21-23, 2020.
---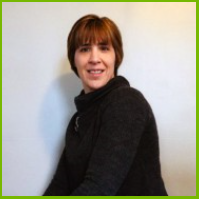 Stephanie S. likes to research and write about real estate and finance. She has learned the intricacies of the real estate business through the buying and selling of multiple properties and attending workshops with an independent mortgage corporation. She has a knack for understanding first time home buyers, those moving up, refinancing an outstanding loan, or consolidating debt. Stephanie also loves to cook and travel, and enjoys writing about both topics. Her hobbies include running, reading, learning about the processes of coffee and craft beer, and attending tastings and tours of those facilities.