About Ashley Faus 
Ashley Faus is a marketer, writer and professional speaker whose work has been featured in TIME, Forbes, Harvard Business Review, INBOUND, and other publications. She has a growing following on Linkedin where she shares her thoughts on consumer purchasing, leadership qualities and new additions to the overall marketing mix. When she isn't sharing her marketing insight with others, she's singing, acting and enthusiastically exercising. 
Creating a Content Playground Instead of a Content Path
Content marketing can be a science or an art. It all depends on how you frame the narrative. Ashley Faus understands the power of narrative when it comes to converting prospects into customers, and uses it to her advantage. Having spent the last decade handling all aspects of marketing strategy and execution for various companies, she's learned a thing or two about how to gently guide a prospect through the buyer's journey.
Coaxing prospects into the funnel is one thing, but as any content marketer knows, keeping them on the path to a successful purchase can be a struggle. This is why Ashley suggests creating a content playground, rather than a straight path. With so many points of entry and various content forms to engage with, Ashley understands that there can't be a one-path-fits-all approach when targeting distinct customers. She also recognizes that customers are not only fickle creatures, but are also totally in charge. Instead of rushing them through to make a purchase, Ashley suggests moving away from campaign dates and schedules to a more holistic approach. This tactic involves asking the what and the why before the how. What narrative is being told, is the right information given to the audience when they need it? These are just some of the questions that can help a marketing team alter their conversion strategy for more positive results. 
Remaining as fluid as the prospects she creates content for, Ashley manages to accurately capture attention at the right time by providing information the audience needs, when they need it. Her strategy, while not a brand-new one, is an extremely helpful reminder for those who also see the fickle consumer in themselves. By understanding the fact that multiple points of curated content stimulation can and will improve results, marketers can reshape their outlook on their marketing plans for the better. 
Ashley Faus, Behind the Scenes 
Currently, Ashley Faus is the Sr. Manager of Integrated Media at Atlassian, where she connects the content marketing dots for projects large and small. In addition, she is the founder and chief writer for her blog, Consciously Corporate. Filled with writing anecdotes from her current and previously published works, the blog also features colorful glimpses into her personal life. From the Wizard of Oz to Oklahoma, Faus finds immense joy acting in musicals. She also enjoys motorcycle riding and backpacking through national parks. 
Register for the Content Marketing Conference
You can find and follow Ashley at @ashleyfaus and catch up on her latest articles on Work Life, Atlassian's newsletter. Better yet, you can meet Ashley in person! Grab your ticket to the Content Marketing Conference in Boston on April 21-23, 2020. Faus and other content marketing friends will be in attendance, ready to share their insights and fuel your company's content marketing strategy.
---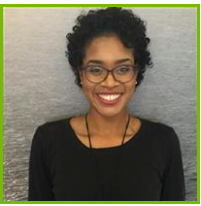 Content marketing professional with 7+ years of copywriting and client satisfaction experience. Developing engaging content for product and retention initiatives, Martina A. has driven efforts that strengthen brand awareness, reduce churn and expand internal communication flows. Alongside this, she develops guidelines for ongoing marketing projects and help articles for customers learning new platforms and features. Always open to new projects, Martina seeks out opportunities where she can contribute work to publications looking for fresh, relatable content that is memorable, shareable and has the ability to capture the attention spans of youth today.