Are you as excited for CMC 2020 as we are? That's impossible, but if you're almost as excited as we are, then you can get a head-start on the main event by keeping up with all the latest in content marketing news and the latest news from the Content Marketing Conference. Join us each Friday, leading up to CMC 2020, for the Weekly Roundup. 
Meet a Much-Anticipated CMC 2020 Speaker
CMC 2020 Speaker Spotlight: Pamela Muldoon via Content Marketing Conference
Content strategist, creator, and officionado extraordinaire, Pamela Muldoon's list of credentials goes on and on and on (etc.). She's worked on big-name podcasts, marketing campaigns for big-name companies, and now she's set to be a speaker at one of the biggest-named conferences in content marketing (CMC 2020, of course). 
If you're curious about learning the best way to develop your own content marketing strategy in the ever-changing world of content marketing, then we highly recommend listening in on Muldoon's talk coming this April!
Are There as Many Blogs Online as Stars in Space?
Why I Stopped Creating Generic Content & Am Never Going Back via WriterAccess
When Cark Sagan said, "Billions and billions," he wasn't talking about blogs, but he may as well have been. In the world of content marketing, a big portion of your strategy needs to be differentiating yourself from the competition. With billions of blog posts crowding cyberspace, how do you make your blog post stars twinkle the brightest? 
Take your telescope to this recent article from WriterAccess that explains why and – most importantly – how you can make your content unique, useful, and creative to attract a larger audience of stargazers.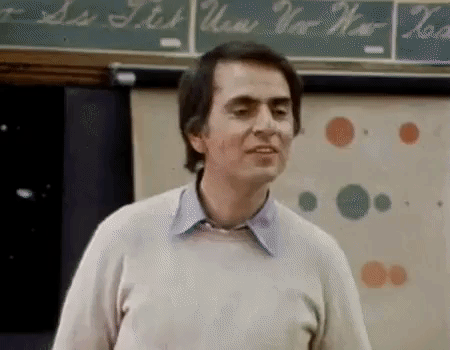 Differentiate Your Content with the Next Biggest Thing: Video
7 Innovative Ideas for Your Video Content Marketing Campaigns via Business 2 Community
One way to create highly impactful content within your content marketing strategy is to include the use of video. As a medium of content marketing, video has become increasingly important and will only continue to do so. This convenient, and often highly entertaining, method for consumers to access information has become essential to a successful campaign. Unfortunately, many content marketers find the medium intimidating.
You don't have to be Quentin Tarantino to capture your audience's attention. You simply need an angle that makes your video content useful and/or interesting to your consumers. Take a look at this article from Business 2 Community to get a few great ideas that'll help you bravely venture into the forbidden forest of video content.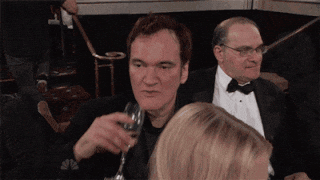 Feed Your Audience Knowledge
6 Easy Tips for Making a Great How-To Video [+Free Templates] via Wave.video
Educational and informational content is a hot commodity. When an audience learns something from your content, they're never wasting their time with it. You'll be answering all of their questions and, maybe more importantly, all of Google's questions, too. 
From upcoming CMC 2020 Tool Talk presenters, Wave.video brings us this helpful article on conquering video content by making how-to videos. Get all the professional tips and tricks in their full article. 
Suffering from Freelancer's Agoraphobia? Study Up on Making Contact with Other Humans
5 Ways to Get to Know Your Fellow CMC 2020 Attendees via Content Marketing Conference
Whether you're a freelance writer or marketer, you know that working from home has its benefits (ahem, sweatpants). If you've ever spent a swamped week hardly leaving your home office, then you probably already know the main drawback: you kind of forget how to talk to people face-to-face. 
If freelancer's agoraphobia has you afraid to leave the house and – how dare we mention it – interact with other people, take a look at this nifty article from Content Marketing Conference to learn a few tricks to transform yourself from wallflower to social superpower! Then get brave and register for CMC 2020.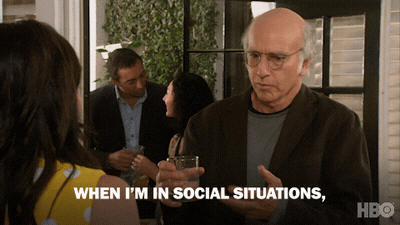 ---
Jennifer G. is a full-time freelance writer and editor who loves getting acquainted with clients, their businesses, brands, passions, and voices, which is the unique challenge faced when writing content for others. Jennifer has a B.A. in creative writing from the University of Montana, and she enjoys researching and writing creative content to engage readers. She develops professional voices for clients across all industries, specializing in medical, health, veterinary, and financial writing. Having worked nearly thirteen years in finance, Jennifer applies her experience in the banking industry (marketing, social media management, consumer and commercial lending, customer service, accounts, and bookkeeping) to her writing work within the industry.