Conference season gives many professionals the chance to visit a new city, meet others in their field and learn a few new tips or advice that they then bring back to their team. But sometimes, the only takeaways professionals get are a badge collection, a pile of swag and a handful of pictures of the conference floors. If you're looking for insightful ways to boost your content marketing strategy rather than fill up another junk drawer, the Content Marketing Conference is perfect for you. Now deemed one of the largest East Coast conferences for content marketing, the CMC brings together decision-makers, industry leaders and companies of all sizes into one room where insights, tools, and laughter are shared. With 12 workshops, 10 tracks, 50 sessions, and 12 keynotes, The CMC is the best place to jumpstart your content marketing plans. Read on to find out the key parts that CMC has to offer you. 
Content with Comedic Relief 
Content may be everywhere, but not all of it is exciting to read. If you find yourself stuck in a content rut and need a refresh, our comedian speakers have just what you need to perk up your words. From Sarah Cooper to Ron Tite, you'll find ways to inject the perfect dose of humor into your videos, podcasts or blogs and deeply connect with your intended audience. Loosen up and laugh along with other professionals after the conference at Laugh Boston Theatre, a stand-up and improv comedy club with your humorous tastes in mind. 
Tighten Your Content Toolbelt with our Tool Talks 
Content without a tactical plan can equal disaster. If you find that your current content toolkit isn't working the way it was intended to, you'll benefit from CMC's Tool Talks. These concentrated sessions are live demonstrations of the key tools to use for content planning and execution. Lead by the founder of WritersAccess, Byron White, you'll come away from these intense yet informative sessions with new tools to aid in optimization, performance measurement and more. 
Masterclasses, Keynotes & Content Plans at Your Fingertips 
Can't wait to attend the Content Marketing Conference and are in need of some strategic points now? With every ticket, each attendee receives free access to the CMC academy. An online education hub, the CMC academy is jam-packed with past keynotes and session recordings that can be used to inform and sharpen your current content marketing strategy. The academy also includes a content masterclass where you can further understand how to create content that creates deep connections with your audience and drives conversion and loyalty. Filled with templates for keyword research, journey mapping, and content plans, this additional benefit will serve you royally as you tighten up your content strategy. 
Are you ready to transform your content marketing strategy and reach your audience on a more intimate, meaningful level? Join a host of other creatives in Boston on April 21-23, 2020 for the Content Marketing Conference. Snag your ticket today to get access to the CMC academy and alerts on upcoming workshops! 
---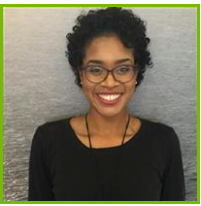 Content marketing professional with 7+ years of copywriting and client satisfaction experience. Developing engaging content for product and retention initiatives, Martina A. has driven efforts that strengthen brand awareness, reduce churn and expand internal communication flows. Alongside this, she develops guidelines for ongoing marketing projects and help articles for customers learning new platforms and features. Always open to new projects, Martina seeks out opportunities where she can contribute work to publications looking for fresh, relatable content that is memorable, shareable and has the ability to capture the attention spans of youth today.