He's been called "the bearded CEO," "a top influencer," and runs the No. 1 content marketing blog in the industry. If these were Jeopardy questions, the answers would all be, "Who is Lee Odden?"
It would be easy, of course, to take a linear approach to all that Lee has accomplished in a career spanning more than two decades. Titles he holds — strategist, author, international speaker, and CEO, just to name a few —  don't necessarily tell the story of all that he's accomplished.
What we do know is that Odden, a highly sought-after after public speaker, has keynoted a multitude of industry conferences and given hundreds of presentations in more than a dozen countries. In the spring of 2020, he'll be on stage at the Content Marketing Conference in Boston.
About Lee Odden
Lee Odden is a case study for how growing up in a rural community can shape you as a person. He craved the opportunity to explore and would later fulfill his desire to work with interesting people in cities and towns all over the world.
Odden's hobbies early on —  which included working on the school newspaper, putting together the yearbook and participating in art club — showed his blossoming creative interests and were a harbinger of things to come.
By the time he entered college, Odden's career path was set. He studied business and sociology and also walked away with a certificate in Microcomputer studies. But it was the specialty of industrial psychology, defined as the study of human behavior in organizations and the workplace, which laid the foundation for his eventual foray into online marketing and paved the way for the successes to follow. He is now among the 'Who's Who' of veteran Internet marketers and heralded as a "one-of-a-kind professional."
Lee Odden – Speaker at Content Marketing Conference in Boston
Odden's session at the 2020 Content Marketing Conference promises to divulge some of the best insights and methodologies used across the digital marketing and PR spectrum. These tips, used by TopRank® Marketing to serve some of the top brands in the world, will show the smart and creative approach to getting results. After all, if they've worked for major brands like Dell and LinkedIn, they can work for you too.
It's a particularly exciting time for Odden and his team, as 2019 saw an acceleration in the power of influencer marketing and scope across both B2C and B2B industries. In fact, the explosion of interest in influencer marketing over the past two years has made it a primary focus of Odden's blogs and presentations. Additionally, we can expect him to highlight marketing trends that are likely to rise in 2020.
Cited by the likes of The Wall Street Journal, The Economist and Forbes for his marketing expertise, Odden's reputation has been solidified. Above all, he continues to practice what he preaches —helping others grow their skills in SEO, social media, content marketing, and more. He'll walk away from Boston after helping your business with advice and best practices on strengthening relationships, improving customer engagement and increasing brand revenue.
Be sure to catch Lee Odden at the 2020 Content Marketing Conference from April 21-23 at the Boston Westin Waterfront. 
---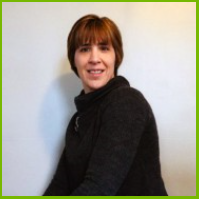 Stephanie S. is a writer, content editor, web producer, and social media enthusiast with a passion for telling stories. She has 15 years of experience in news, managing web content and social media channels, writing and producing content for online, supplementing stories with various assets and using proven SEO techniques to drive traffic. Stephanie was a long time blog contributor for several companies and specializes in short and long-form content production for businesses. She has written hundreds of articles and blogs on home health care and home care, eye care, and veterinary topics.