It's almost that time again. Time to get ready for the 6th Annual Content Marketing Conference. Held in Boston at the Westin Waterfront Resort this is a terrific opportunity to learn ways to deliver better content marketing results as a freelance marketer, copywriter, or brand strategist. With classes, seminars, and insightful lectures, you'll come away with a wealth of knowledge that will make your content marketing efforts stand out from all the rest.
Not only is this a fantastic educational conference, you'll also get to network with a variety of industry leaders and peers in this same genre. In order to get you ready, let's look at some of the best networking spots in and around the Westin Waterfront Resort, where you'll be able to make those all important connections. 
Inside the Hotel
The Birch Bar
The Birch Bar is located right in the hotel against a backdrop of gorgeous birch trees, which is obviously where they came up with the name. A very serenely chill atmosphere which will allow you to talk about the day's events with other people who may have attended a workshop you did. Here's a topic to start you off —discuss how informative and engaging Byron White and Melissa Sciorra's Content Strategy MasterClass was on the first day of the conference. The Birch Bar is open in the evenings only for modern cocktails and new American cuisine.   
City Bar
Right in the lobby is City Bar, a relaxing space that many people from the conference will gather to hang out together. They have snacks, light meals, and many specialty cocktails. It's casual, but chic and luckily is open until 2 am, so you'll have plenty of time to meet people after the Welcome Reception the first day which goes from 6-8 pm. 
The Westin Workout Fitness Studio
The fitness studio is open 24 hours a day, 7 days a week. If you are an early riser, you could workout at 6 am before the continental breakfast begins from 7-8 am. You never know who you might meet in the morning who is raring to get a workout in before the conference goes on all day long. 
The Pool 
The heated indoor pool and Jacuzzi is open until midnight every night. Many conference attendees will gather to chat and enjoy the atmosphere at the pool after a long day of intensive conference fun. So don't forget to bring your swimwear. This is a cool place to meet people to talk about various aspects of the industry. 
Within Walking Distance
MJ O'Connor's Pub
An Irish pub that is less than a block from the hotel, MJ O'Connor's is the place to grab a pint of Guinness, buy your fellow attendees some shots of Jameson, and talk about which workshops you liked the best. One of those might be Shana Sullivan's class about Cutting Edge SEO for 2020: The Ten Things You Need to Know. She's the Project Manager of the company, Vertical Measures. That promises to be something attendees will be buzzing about. 
Morton's Steakhouse Bar Area
Less than a mile from the hotel is Morton's Steakhouse. Their bar area is a great place to grab a martini, rare steak, and chat with some people from the conference. They are open until 11 pm during the week. 
Tamo Bistro and Bar
With a bar that overlooks a waterside terrace, this place is a delight to network in. Only a half mile from the hotel, this will allow you to have a late night glass of wine since they are open during the week until midnight. If you are hungry you can grab a bunch of inventive and tasty appetizers, like the lamb spare ribs and Tamo tater tots, to share with all the new friends you've made. 
The Content Marketing Conference promises to be an event where people will be more than happy to tell you about themselves, where they are from, and what kind of projects they are working on. It's one of the best conferences to attend about content marketing in the world and people will be game to share their experiences and ideas, so networking should come easy to everyone involved.
---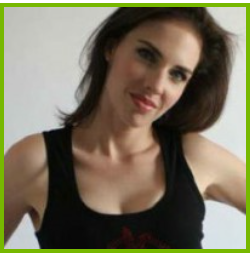 Kelly R. is a Beauty Editor and experienced copywriter, with a keen eye for creating all kinds of marketing content that sells. Having a background in journalism, she has written for many different online and print publications including Allure, Mode Magazine, Working Mother Magazine, Seminole, and The New Yorker. As a published author, her book on beauty and style is available at bookstores nationwide and at Amazon and Barnes & Noble stores.