This year's Content Marketing Conference in Boston will feature some of the best and brightest in the industry, from Ann Hadley and Tamsen Webster to Lee Odden and Justin Rondeau. From keynote speeches to hands-on workshops and so much more, CMC will be the largest gathering of content marketing professionals on the East Coast. 
In a room full of executives offering a shared vision on how to make content that's both memorable and mighty, prophecies are bound to be offered on the state of content marketing in 2020. But the larger message conveyed will likely be this: The brands that will rise up this year will have a strategic plan, a clear vision, and an idea on the trends that will shape the industry over the next 12 months and beyond. They'll make decisions now with long-term goals in mind so that each one has a collective impact.
Here are the top trends and ideas some of the experts joining us in Boston are predicting we'll see this year:
The Continued Rise of Video
Karen X. Cheng is a director with over 500 million views and will bring her expertise to Boston on April 23. One topic she's sure to cover? Why traditional strategies for video marketing are broken, and what you can do about it.
The reality is that video is here to stay and will remain a critical part of brand awareness. Though some people will watch a video with no intention of buying a specific product, they're certainly open to the possibility. The key is to make videos designed to get people to share and get a product or idea in front of as many eyeballs as possible. (Or as Karen is fond of saying, make "ads that don't look like ads").
This year, be sure that video is part of your content marketing strategy. After all, a less expensive, DIY-style video may be just what you need to truly connect with your audience.
The Power of Brand Ambassadors
Scott Kolbe (whose breakout session takes place April 23) has more than two decades of experience working with companies like Jim Beam, Oakley, and Sierra Nevada Brewing Co. He excels in helping businesses stand out in a crowded market, and wants to help close the gap between consumer content creation and how businesses can leverage it.
Kolbe's April 23 session at the Content Marketing Conference will highlight an industry trend businesses should certainly be aware of: You're no longer in control of your brand.
User-generated content (or UGC) has exploded, and the future of businesses sits squarely in the hands of customers, prospects, and fans. From reviews and testimonials to videos and photos, the way forward is using storytelling techniques that attract new ambassadors to your brand and move them to act, Kolbe says.
Overall, UGC content not only engages consumers but also allows businesses to create more content with fewer resources. It also goes back to the idea that doing more with less is still likely to leave an impression.
The Popularity of Voice Content
Having a voice content strategy can no longer be an afterthought. That's because at least 35 percent of U.S. households were equipped with at least one smart speaker by the end of 2019, and a Statista forecast suggests that number will increase to 75 percent by 2020. 
Smart speakers, dominated by Amazon's Echo and Alexa or Google Home/Google Assistant, operate based on a user's voice commands. That means consumers are 'reading' the news, surfing the web, looking up recipes, playing music, getting the weather, and maximizing all the device can be capable of. But that's not all. Shopping on smart speakers also gained popularity faster than expected, raising forecasts for use.
Get More Insight at CMC20
Join us in Boston for more content marketing predictions for 2020. Our workshops and tool talks will move you away from random acts of content and toward a plan to create content that truly speaks to your target audience.
---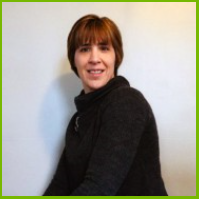 Stephanie S. is a writer, content editor, web producer, and social media enthusiast with a passion for telling stories. She has 15 years of experience in news, managing web content and social media channels, writing and producing content for online, supplementing stories with various assets and using proven SEO techniques to drive traffic. Stephanie was a long time blog contributor for several companies and specializes in short and long-form content production for businesses. She has written hundreds of articles and blogs on home health care and home care, eye care, and veterinary topics.