The Weekly Roundup's here to keep you up to date on the latest news in content marketing, so you're fully prepared for Content Marketing Conference 2020. As each week passes, we get that much more excited for the main event. To those of you who have already registered, we can't wait to see you. To those of you who are still on the fence: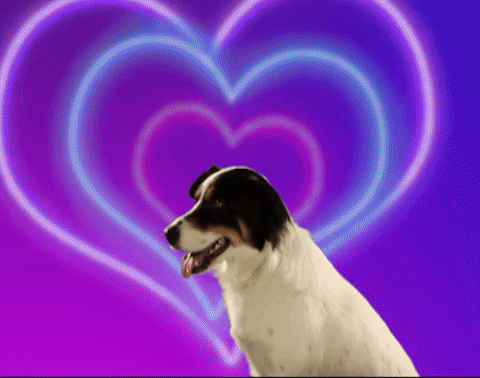 Get an Early Laugh with a Comedy Keynote Preview
10 Tricks to Appear Smart in Meetings via The Cooper Review
Upcoming CMC 2020 comedy keynote speaker, Sarah Cooper is both a comedian and author. She's published best-selling books on being successful in the workplace, and she holds a regular schedule of performances. We're super excited to hear what Sarah has to say on stage at Content Marketing Conference 2020. If you simply can't wait until April for a good laugh, check out her blog The Cooper Review to enjoy a few chuckles before the main event.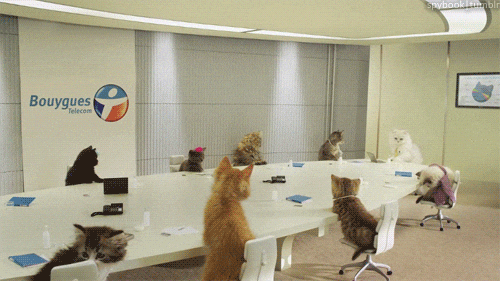 Make Your Brand a High-Ranking Keyword Phrase
How to Use SEO to Boost Branded Keyword Rankings on Google via Content Marketing Institute
When your brand is part of your top-ranking keyword phrases, you don't have to worry about competing with others using the same search terms (and you know you've kind of made it). This article from Content Marketing Institute goes over everything you need to know about using branded keyword phrases in your content to boost your Google search rankings.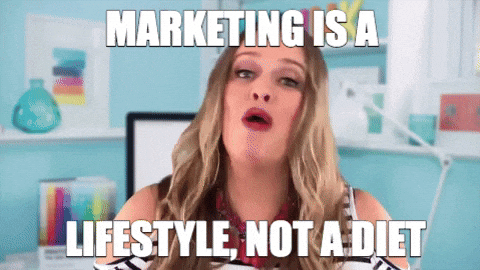 What We Can Learn by Looking Back
What Old-School TV Stations Get about Content Strategy Today via WriterAccess
Yes, cable and satellite subscribers are dropping faster than flies, but just because people have shifted the way they want to digest content doesn't mean they've changed the type of content they prefer to consume. The fact is television networks know content. In fact, they understand content so well that advertisers are willing to pay to be seen alongside the content that TV networks expertly dish up to carefully audiences.
Take a look at this article from WriterAccess and learn a thing or two from the network execs.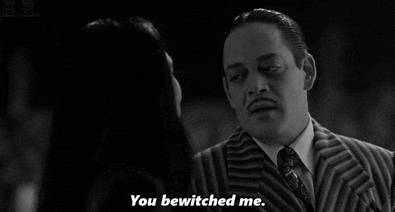 Warm Up Your Shaking Hand and Do Your Schmoozing Stretches
How to Up Your Networking Game for CMC 2020 via Content Marketing Conference
Even if you're the smoothest and heppest of cats, networking isn't something that should be done without some preparation — at least not if you ant your networking hours to really count. 
Make the most of your neighbors, small talk, and hand-shaking by taking a look at this handy guide to improving your networking game and preparing to meet new people before you check in to the Content Marketing Conference in April. 
What's that? You haven't registered, yet! Sign up now and make sure you have a seat at the most happening content marketing conference of 2020!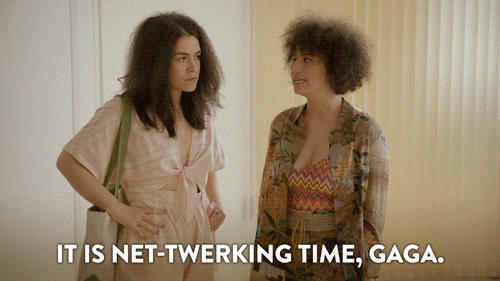 ---
Jennifer G. is a full-time freelance writer and editor who loves getting acquainted with clients, their businesses, brands, passions, and voices, which is the unique challenge faced when writing content for others. Jennifer has a B.A. in creative writing from the University of Montana, and she enjoys researching and writing creative content to engage readers. She develops professional voices for clients across all industries, specializing in medical, health, veterinary, and financial writing. Having worked nearly thirteen years in finance, Jennifer applies her experience in the banking industry (marketing, social media management, consumer and commercial lending, customer service, accounts, and bookkeeping) to her writing work within the industry.