You've taken time to find the right hotel, made your travel arrangements and have registered for Content Marketing Conference 2020. All that's left is packing and getting out the door, right? Wrong! You could take this approach, but by taking a few minutes to determine your conference strategy and goals, you'll be able to accomplish much more once you're on the ground in Boston. With 84% of business leaders believing that in-person contact fosters business, it's important to know what you're doing and what your end goals are. Here's a quick look at how to set up a basic conference strategy so that you can get the most out of your experience.
CMC Prepping 101: How to Get Ready Before You Leave Home
Determine Your Goals
Are you planning on learning as much as possible about the changing world of content marketing? Why not start by going through some educational materials in the Academy first so that you can hit the ground running? Do you want to generate leads for your business? Why not start by seeing who is planning on attending by stalking the conference's social media pages? Are you planning on connecting with some of the industry's thought leaders and conference presenters? Why not focus that plan to determine which people you need to connect with? Take the time to figure out what your goals are for the event, then focus your efforts accordingly.
Prioritize Your Schedule
When you're making travel plans, are you getting in just before registration closes or signing in as early as possible to maximize networking opportunities? Have you looked over the schedule to determine which ones can't be missed, which ones would be nice to see and which ones you could pass on if the right opportunity presents itself? Take a few minutes to mark up the schedule. When there are multiple events happening at the same time, do a little research to determine which one will benefit you the most. If multiple people from your company are attending, divide and conquer, then share your impressions later, instead of trying to decide at the last minute and missing out.
Make a List of Must-Meets
Whether you want to get some insight into Tamsen Webster's idea whisperer techniques, want to laugh it up with Michael Albanese, need to learn how to get more out of your content by chatting with Josh Bernoff or simply connect with particular movers and shakers that you know are going to be at the conference, create a list of your must-meets. Take a few minutes to reach out before the conference and see if you can meet up for drinks, coffee or a meal to talk shop.
Set Time for Post-Conference Implementation
It's easy to say you'll deal with something when you're back at home, but then you get caught up in everything you missed while you were away and miss out on the opportunity to really grow your business. Schedule time after the conference to explore new ideas you've discovered, follow up on new contacts you've made and add to your content strategy to ensure you don't miss out on the potential opportunities offered by the conference experience.
By taking the time to make a solid conference strategy, you can make sure that all of your efforts are effective, rather than wasting time and energy running in the wrong direction. This is also true of your content strategy, which is why Content Marketing Conference can help boost your company's content efforts and improve your market share. If you haven't registered for CMC yet, what's holding you back? Take a few minutes to register today and create a solid strategy that will help take your company to the next level.
---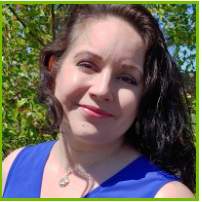 Cathleen V. is a multi-talented writer with extensive knowledge in a wide variety of areas. As a top 1% content writer out of over 22,000 on another site she writes on and with excellent feedback on Writer Access, she has a finger on the pulse of what's trending on SEO and the internet today; as a reliable, intelligent, creative writer, she can fulfill your needs now and in the future! With a MS in Plant Science focusing on sustainable agriculture and four years greenhouse management experience, she has the knowledge of not only what gardening techniques are the easiest, but the best for the planet as well. As a small business owner in the arts industry for over twenty years, she can write articles covering the latest in display, social media marketing, trends and art show management.