Byron White is the founder and CEO of WriterAccess. As the sponsor of the 2020 Content Marketing Conference (CMC) in Boston MA (April 21 – 23), and Chairperson of this 6th annual event, Byron will deliver the Keynote address to this year's convention attendees.
WriterAccess is one of the content marketing industry's leading online content creation, editing, and translation service platforms. The sophisticated, easy-to-use online service produces vast volumes of content for content marketing agencies and corporate marketing clients, academic institutions and many other major content consumers worldwide. The company's state-of-the-art operations platform connects more than 25,000 customers with over 15,000 talented and intensively-tested freelance writers, editors, content strategists and language translators.
After graduating from LSE at Hill Holiday, Byron built a brand for his thriving annual reports design business. He went on to become one of the marketing content industry's most recognized cutting-edge business innovators. Byron founded WriterAccess in 2010. Under his direction, the company became one of the country's fastest growing privately held businesses, according to Inc. magazine. The business has since ranked in Inc. magazine's top 5,000 each year for five years straight. Revenues in 2017 were reportedly $6.9 million, and the company's 3-year growth rate was a stunning 59 percent.
To date, Byron White has started and grown a total of six companies to strong success, including IdeaLaunch, Freelance Access, and LifeTips, among others. In addition to WriterAccess, his two new enterprises, DesignerAccess and Content Marketing Conference are already strong performers. His repeated success as a serial entrepreneur is documented in The Wall Street Journal, The Boston Globe, Inc. magazine, Adweek, The Boston Business Journal, and many other national business and news publications.
Byron has written four books on content marketing topics. He has been the keynote speaker at many national industry conferences, such as the CMC, Aff-Con, PubCon, Affiliate Summit, SES, and other major conference events. He also hosts a popular industry Podcast and multiple widely attended webinars each year.
In his limited free time, Texas-born and raised Byron White enjoys international travel, and early morning golfing (even in the often extreme New England weather conditions). He also spends some quality time refining his skills as a backyard grill master.
2020 CMC Hosted by Byron White
Byron is the Founder and Chairperson of the annual Content Marketing Conference, now in its 6th year.  The 2020 CMC will be held April 21-23 in Boston at the stunning Westin Boston Waterfront conference facility and hotel, located in the South Boston waterfront district.
The enormous event features multiple keynote speakers from among the content marketing industry's giants of innovation. The 2020 CMC also presents dozens of the foremost experts in the field, speaking on topics in breakout sessions focused in many key areas of marketing content knowledge development for professionals in virtually all roles across the industry.
In addition to serving as host of the annual CMC event, Byron will also deliver a keynote address to the general attendance audience in the Westin Keynote Theatre (7:45 am – 8:00 am).
Content Strategy Masterclass – Byron White
Byron White will conduct the 2020 CMC Masterclass in Content Strategy development and execution, for industry professionals who are ready to advance to the next level of depth in understanding strategic marketing content expertise. This is a rare opportunity for event attendees to strengthen their skills in marketing content strategy through insights from one of the world's leading experts on the subject of content strategy.
The Content Strategy Masterclass is for people who already possess a basic understanding of content marketing and are ready to develop their knowledge further. Byron will lead the Masterclass students into a deeper exploration of various techniques and strategies, to help guide their choices of investment in content marketing. He'll offer perspectives on the most advantageous direction for realizing a strong ROI in companies' overall marketing programs, through innovations in the content marketing component.
This very special CMC session will be held in the Westin Grand Ballroom C-D. The class includes the Content Strategy Workbook, which is accessible online through the 2020 CMC resource center. Certification Tests are provided online for session attendees to complete.
2020 CMC – Meet Byron White
With the 2020 CMC just weeks away — there's a lot to look forward to. You'll engage with some of today's greatest innovators in marketing content creation. In fact, the line-up of prominent keynote speakers and top expert session speakers offer conference attendees some of the world's best learning opportunities for content marketing industry professionals.
Attendees of the 2020 conference will explore some content industry's most inspiring exhibitions of thought leadership and the most compelling storytelling, as well as a rich array of opportunities for deeper dives into key topics in groundbreaking areas of neuromarketing, social media and email marketing, and others. Multiple 2020 CMC speakers will provide a wealth of actionable insights into using comedy in content marketing, for example, and many other highly relevant topics.
The annual conference is the place to learn about the catalysts of the revolution in content marketing of over the past decade and the convergent factors that continue to shape the future of the industry.
The 3-day CMC event schedule offers a packed schedule of fascinating learning opportunities, and an abundance of laughs at the event's own Comedy Club feature event, to kick of the evening fun festivities!
For more information about Byron White and WriterAccess, visit writeraccess.com, or Twitter @WriterAccess.com. Or, register online to attend the 2020 6th Annual Content Marketing Conference sponsored by Byron White and WriterAccess. Tickets to the annual conference sell out quickly. So, register as soon as possible!
---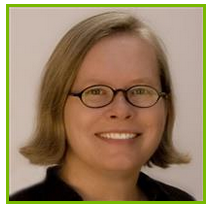 Bobbi J.'s background includes sixteen years in business management, including eleven years supervising large chains. She has taught countless classroom sessions on business management, sales, advanced sales closing, CRM, and various business software applications. Bobbi has written numerous articles on topics in business management for websites, corporate newsletters, business blogs, and a major private US American university. And, she has written a vast array of business management, sales training, marketing, sales scripts, customer services, operations, and technical processes training materials, including comprehensive company training manuals in two industries. She also wrote nationally-distributed teaching materials for a federally funded non-profit organization.