A palpable sense of energy can be felt on the Boston waterfront for the arrival of this year's Content Marketing Conference. The pulse of that energy can be attributed, in part, to the charismatic Karen X. Cheng, a talented and ambitious young woman once described as a "Swiss Army knife who can seemingly do a little bit of everything."
Cheng will join a plethora of accomplished marketing professionals on stage in Boston, but she'll probably be the only one arriving with a resume that begins, "Bright and promising game-changer because I quit my job with Microsoft."
While Cheng's story is so much more (she actually resigned from her job via both a standard email and a clever parody video posted to YouTube), her meteoric rise from 'Program Manager for Excel' to landing on Forbes' 30 under 30 list truly cemented her status as a creative radical.
With a Little Levity, Look Where You'll Land
Cheng doesn't take herself too seriously, as evidenced by her 'donut selfie' technique (more on that in a moment) or the epically viral video "Girl Learns to Dance in a Year."
While her accomplishments can be smashed inside a nut graph, you wouldn't want the standout moments of her career to be boiled down to just a few sentences. After all, the designer and videographer isn't just someone with 500 million video views to her name. She's also the founder of Waffle, a creative agency known for ideas that stick, and has worked with a who's who of high-profile clients like Beats by Dre, Apple, Amazon, Fiat, and Facebook.
Imagine those credentials — not to mention the fact that her work has appeared on Good Morning America, NBC, and Elle — and you wonder just how Karen X. Cheng strummed and sang and stirred up the secret sauce to success with one clever YouTube video. 
A Girl Gone Viral
Following the immense popularity of her Microsoft 'resignation' video, Cheng's next viral sensation was the aforementioned "Girl Learns to Dance," a time-lapse of Cheng teaching herself to dance over the course of an entire year. It was viewed more than 8 million times. Eventually, she began the donut selfie technique — a 360-degree selfie capturing both a person and their surroundings simply by moving an iPhone in a donut motion. It not only became a craze, it took on a life of its own.
Thanks to her donut selfie, Cheng was hired by Beats by Dre for one of their biggest campaigns. The video was released during an NFL game on Thanksgiving Day, which featured Cheng alongside the likes of Kendall and Kylie Jenner, Nicki Minaj, and Serena Williams.
Cheng has never looked back. 
Karen X. Cheng as a Keynote Speaker
Karen's keynote and workshop in Boston will give you the nuts and bolts of creating highly shareable videos that matter. She'll talk about common mistakes that brands make and why traditional video strategies are broken and outdated. Most of all, she'll help you to make scroll-stopping videos that will pop in today's crowded social media feeds.
With all of her success thus far, the message from Karen that's also sure to resonate with our audience really boils down to a few simple words: it's okay to quit and try something new.
In a roomful of conference-goers, Karen hopes to touch those who are still seeking their true passion and trying to prioritize that goal.  So when you're in the middle of her hands-on creative workshop, remember to be curious, ask questions, and let yourself be pulled in new and interesting directions. If you do, good things will happen.
Just ask Karen X. Cheng.
Want to see what Karen's all about? Check out her keynote and workshop at the Content Marketing Conference in Boston April 21-23, 2020.
---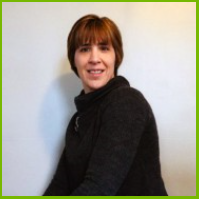 Stephanie S. likes to research and write about real estate and finance. She has learned the intricacies of the real estate business through the buying and selling of multiple properties and attending workshops with an independent mortgage corporation. She has a knack for understanding first time home buyers, those moving up, refinancing an outstanding loan, or consolidating debt. Stephanie also loves to cook and travel, and enjoys writing about both topics. Her hobbies include running, reading, learning about the processes of coffee and craft beer, and attending tastings and tours of those facilities.