Branding is the new black in today's content marketing and just one of the many topics that will be covered at CMC 2020. Did you know that buyers rank "trust in brand" among the top three factors that influence buying decisions? CMC 2020 will open the door to this new day of creating content that connects with today's consumer and humanizes your brand. It's a must-have in today's content, and a win, win for your bottom line. Learn from the best of the best in our industry, network with colleagues from near and far, and enjoy a venue that is as exciting as what you will learn. This is the sixth year this conference has taken over Boston and it's going to be so much fun!
The Art of Content Creation: Branding, Branding & Branding
CMC 2020 will inspire you to change your mind in a good way about the forever changing content marketing world. Branding is a biggie this year and as a matter of fact it is one of the main themes of CMC 2020. We're going to take a big bite out of branding and strategize ways to make it work simultaneously with multiple channels. The CMC2020 agenda is packed full of content, ideas, tips, how to's, what to dos and what not to dos, so you can improve your skills. Did someone say, "content?" CMC 2020 has loads of content and will feature 70 amazing speakers, 50 informational sessions, 10 powerful workshops, 10 expert keynote speakers and 10 helpful tracks. Now, that's something to write home about.
Take home powerful knowledge to keep up with consumers behaviors so you can successfully keep up with your marketing strategy. Industry experts will generously share how they nurture trust and humanize their brands with day-to-day marketing content and customer interactions. They will show you how they get successful results so you can too. Attend CMC 2020 to get to know the who, what, where, why and how's of branding so you can boost your bottom line. Oh, did we mention, this is going to be fun and you need to attend?
CMC 2020 Will Fortitude Your Smartitude
CMC 2020 is for anyone who is interested in strengthening their marketing smartitude. Get inspired, get informed so much more. We know that many of you are business owners, the multi tasking, do it all types, who want to learn all there is to know about content strategy. We also know that many of you are marketing professionals with a to-do list as long as your arm, who have been tasked with providing engaging and relevant content for your company. And then there are the side gig freelancers who are moonlighting to fulfill a passion a day job doesn't or to earn some extra cash. For you and everyone in between, the 2020 Writer Access CMC 2020 is perfect for you. It will definitely, "Fortitude Your Smartitude.
CMC Takes Over Boston on April 21 – 23, 2020
Get a big bang for your brand buck as we return to beautiful Boston's Westin Waterfront on April 21 – 23. This is the place to be for anyone who creates content. The beautiful Westin Waterfront is the venue for CMC 2020. Everything we need for a wonderful conference experience is right on site. You won't have to leave the Westin Waterfront, but if you do, there is plenty to see and do in this historical downtown. The early bird gets a bonus! Book your hotel room now and get a memory stick loaded with all the speaker session slide decks as a reward. 
CMC is growing like crazy with more and more professionals just like you attending every year. CMC has sold out every year since 2017, and we expect to sell out again! Register today and get ready for a content marketing blast in Boston!
---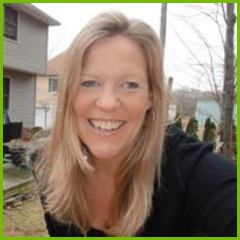 Susan W. keeps her target audience in mind and writes a creative, clear, thoughtful piece. She has written hundreds of news articles, newsletters, informative letters, blog posts, emails, social media posts, magazine articles, news releases, executive speeches, promotional articles, catalog copy, website copy, headlines, ebooks, and radio scripts. She researches and writes SEO friendly articles, using the best writing style for the article and audience. She strategically considers keywords for the industry and naturally includes them in her articles. She has a "flair" for word combinations that promote and entertain.