Funny is money! Take a look at some of the biggest brands out there….Walmart, State Farm, Progressive Insurance, and Old Spice…who are just a few of the major players in content who use humor to connect with their audience. You can too when you join hundreds of content creators during CMC 2020 's Comedy Keynote Series and Comedy Club. Content Marketing Conference is steps ahead of other conferences by inviting some of the funniest marketing experts (some call them comedians) who will not just tickle your funny bone but will help you see the humorous side of your products. Our motto is bore no more. These are just five of the many funny speakers who will present at CMC 2020.
Fabulous Comedy Keynote Speakers Headlining CMC 2020
Steamin' Sarah Cooper: This isn't Sarah Cooper's first CMC rodeo. She wowed the crowd last year, and we're excited for her return to the CMC 2020 agenda. Sarah, who formerly worked for Google and Yahoo is a now a worldwide speaker, comedian and author and uses her wit and expertise to entertain hundreds in her blogs, books and comedy shows. Her best-selling book series, How to Be Successful Without Hurting Men's Feelings (which challenges women to be less challenging) and 100 Tricks to Appear Smart in Meetings (received thousands of views and social media shares) are full of witty antidotes to help us see the humor in the oh, so serious corporate world. 
Tell It Like It is Tim Washer: Tim Washer, CMO of Ridiculous Media, is like the super hero of marketing content and is returning to CMC 2020. By day, he was a by the book employee working at some impressive companies including Cisco, IBM, and Accenture. But at night threw his glasses and brief case to the curb, tied on his comedian cape and laughed his way all the way to SNL, HBO's Last Week Tonight With John Oliver and Amy Poehler! Tim's 20-year stint in the corporate world fuels his funny man material and will show you why keeping humor in your content will help you keep it real funny.
Award Winning, Andrew Davis: This guy will help us get our belly laugh on. Best selling author Andrew Davis has quite a resume under his funny belt and is coming to CMC 2020. He not only worked for the NBC, The Muppets and appeared on the Today Show and The New York Times, he has created content for today's Fortune 500 brands. Some call him a jaw dropping marketing speaker that fills the room with infectious enthusiasm. Andrew is a renowned marketing influencer and is ready to share with you helpful and humorous ways to grow your businesses.
No Nonsense Nadya Khoja:  The right place at the right time might just be Nadya Khoja's motto. Her theater degree somehow took her onto the journey of marketing which just might have been her calling. Now, she leads the Venngage marketing team and loves the content marketing world. She's been featured in Forbes, The Next Web, Mashable, Huffington Post and Entrepreneur. She also runs Drunk Entrepreneurs web series where she gets tipsy with industry leaders, so they will share their secrets to success. We're thrilled she is bringing her expertise and sense of humor back to CMC 2020.
Punny Andrew Tarvin:  Andrew Tarvin is a jack of all marketing trades and is known as the world's first humor engineer. The Author of Humor That Works, he is a business comedian who teaches us how to use humor to be both fun and effective. He's presented to more than 10,000 people, and helped them to find their success by tapping into their funny side. He is returning to CMC 2020 to share how you can leverage your sense of humor, reduce stress, enjoy work more.
Learn how to bore no more! Register today for the Content Marketing Conference in Boston April 21-23.
---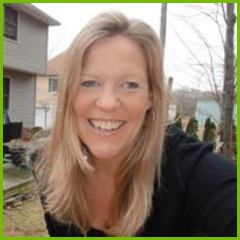 Susan W. studied at Bowling Green State University in Ohio where she earned her Bachelors Degree Marketing Communications. She's had the opportunity to work in the marketing and public relations departments of some very dynamic companies including a nationally recognized direct sales company, a trade show/association management company, a fragrance manufacturer, a gift and home accent distributor, an art center, a Chamber of Commerce and most recently a nationally recognized University. She has also worked as a freelance writer and completed assignments for a variety of topics ranging from resumes to research, from fashion to friendships and everything in-between. She is a trend watcher in many different industries and is well read on many topics.