As a content strategist, you can't afford to run out of fresh ideas. But how do you stay sharp and avoid getting stale? The Content Strategy track at CMC has got you!
From day one, you will be immersed in engaging and effective techniques and insights designed to take your content strategy up a notch or two.  
In 2016, nearly of all adults aged 18-49 said they got most of their information and news online, according to a Pew Research Center study. This number continues to grow, so an effective content strategy is a key differentiator between a mildly successful brand and a hot brand. Don't miss these sessions is your brand needs a little more heat.
Content Strategy: Day 1 of CMC is Where It's At
Start the Morning and CMC Right
Start the day with a much-needed dose of coffee, continental breakfast, and networking. Perhaps you will connect with other content strategists and get the creative juices flowing before you set foot in a session. 
Spend your morning at the Content Strategy Masterclass led by CMC chair Byron White and SEO master Melissa Sciorra. The three-hour session takes a deep-dive into essential tactics and techniques. What a great way to start the conference!
Spend Your Afternoon and Evening Learning and Networking
After a quick lunch, check out the 1 pm session The Core Digital and Content Marketing Methods for the Customer Journey led by Shana Sullivan, Project Manager for Vertical Measures. So much of content strategy involves creating an engaging experience for consumers at each step of their journey taking them from prospect to loyal customers. Her insights are a great refresher and will help you form connections between your customers and the ideas you learn throughout CMC!
End your day at the welcome reception where you can engage in a little shop talk with your fellow strategists. 
Plan Ahead for Maximum Enjoyment and Growth
Each day at CMC offers new learning adventures and ideas. Be sure to find the time to catch the tool talks so you stay current on the latest tools and resources used by savvy content strategists.
Also, plan to check out the CMC Comedy Club on Wednesday. You deserve to relax and have fun after all that learning. And who knows, this may be your chance to get ideas on how to inject humor into your content!
If you haven't done so already, register for CMC today! With three days packed with interactive Content Strategy sessions, you will have a year's worth of inspiration and fresh ideas!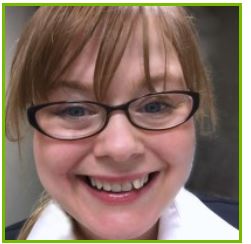 Sam S. is an active blogger who manages two publications. Her flagship site covers fitness, food, and lifestyle. She also maintains a book and entertainment blog. In addition to her blogs, Sam is an active guest contributor. She contributes on-going columns for a few publications. These on-going gigs include a weekly consumer tech column, a comparison shopping guide series, and a bylined series on social media marketing and personal branding.