The future of digital marketing is … what? Ryan Brown will help you answer that question in Boston when he talks about a strategy everyone seems to be using, but only a few are using well.
In truth, 'Experiential Content' became somewhat of a buzzy, trendy marketing phrase over the last few years. If you're operating in the digital marketing realm (and let's face it, you wouldn't be attending CMC 2020 if you weren't), you've probably heard it at workshops and seminars, festivals and conferences. But what does it really mean? And why is Ryan making it the focus of his Content Marketing Conference presentation?
As thousands of attendees prepare to descend on Boston, we invite you to come and find out.
Ryan Brown – Speaker at Content Marketing Conference 2020
Just because something works well for one company doesn't mean you should employ the same strategy. That's the message you'll hear from Ryan Brown, who knows that impactful content does not come in a one-size-fits-all format. Instead, it is personalized and personable — designed to convey a message that is relevant and on-brand every time.
Ryan knows a thing or two about digital marketing because he's currently the head of brand strategy at Ceros, a popular cloud-based content creation platform. But to get there, he had to establish himself along the way. He did it by holding down a dual major at Emerson College, interning at Walt Disney World, and later becoming the Marketing Manager of Brand & Buzz at HubSpot. 
Ryan didn't just land at HubSpot at an opportune time, he shaped the direction of inbound marketing while holding numerous roles within the company. His responsibilities included a multitude of special projects, videos, and creative campaigns, as well as the eventual launch of HubSpot Academy.
His impressive resume only grew from there, with top leadership roles at Condé Nast-owned marketing agencies Pop2Life and 23 Stories. Today, he is a true example of helping to shape what great brands do that good ones don't in the world of digital marketing. 
Ryan currently leads brand marketing and experience efforts for the likes of Virgin Atlantic, DKNY, IZOD, United Airlines, UnderArmour, HelloFresh, and more.  He firmly believes that customer experience will overtake both price and product as a key brand differentiator in 2020.
Help Push Your Brand Ahead of the Competition
If you're coming to Boston, Ryan wants you to give creativity a seat at the table. That's why his April 23 CMC session — "Beyond Storytelling: Experiential Content that Performs — will help you understand your target audience more clearly and personalize your message and your content in a format that allows it to be genuinely experienced.
Many have said that Ryan's presentations are "transformational." He's been endorsed as someone who would be a "top pick for a creative partner," and his energy, passion, and work ethic have also made him an industry leader.
In Boston, Ryan will help business leaders to identify the elements of experiential content, motivate audiences and deliver big results on their content marketing performance.
By the time Ryan's session is over, you'll understand the number of digital content elements that should be used to drive experiential content. You'll also take home examples of the many companies that incorporate only a few of these elements, and how they're missing the key items to a great content experience.
Register to see Ryan Brown at CMC 2020
Ryan is just one of the many talented speakers who will be on stage April 21-23 at the Boston Westin Resort. Our agenda features more than 80 sessions, from MasterClass opportunities to tool talks and keynotes. Don't miss out — register today for CMC 2020.
---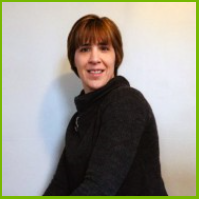 Stephanie S. likes to research and write about real estate and finance. She has learned the intricacies of the real estate business through the buying and selling of multiple properties and attending workshops with an independent mortgage corporation. She has a knack for understanding first time home buyers, those moving up, refinancing an outstanding loan, or consolidating debt. Stephanie also loves to cook and travel, and enjoys writing about both topics. Her hobbies include running, reading, learning about the processes of coffee and craft beer, and attending tastings and tours of those facilities.