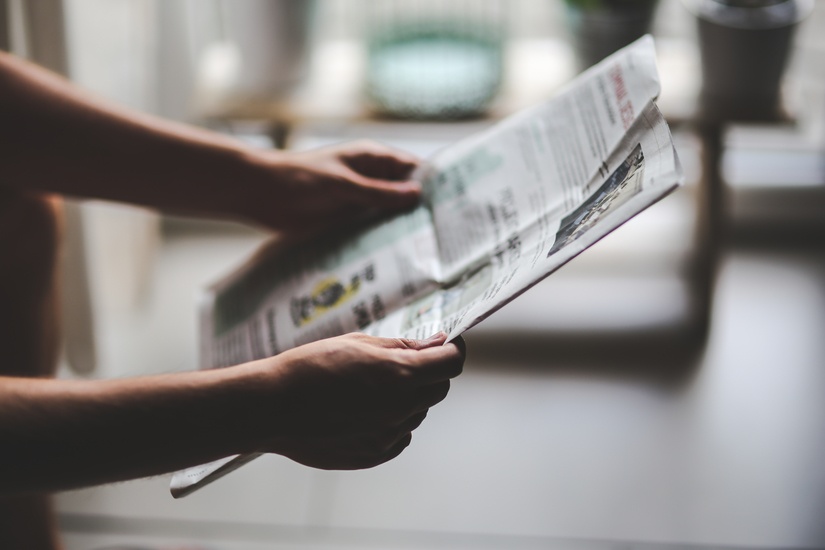 Every week we curate the top new advice on each stage of the content marketing workflow – content planning, creation, optimization, distribution, and performance – plus one addition grab bag topic popular that week. This week seemed to focus on influencer marketing which promises to be one of the top marketing trends in 2016.
From case studies to infographics and listicles to videos, this roundup is the perfect place to brush up on the latest content marketing tactics.
Content Planning
[Case Study] How We Gained More than 100 Links for a Travel Website via Content Marketing (via Moz) – Many small businesses see content marketing as something that you can only be successful with if you are a huge company with a big budget. Travel SEO pro Tom Mcloughlin shares how one SMB with a lean-budget ran a campaign inspired by Game of Thrones and completely dominated with over 100 links and coverage in popular publications like The Washington Post.
6 Content Ideas Every Marketer Should Steal from IBM (via Content Marketing Institute) – Last year, Marcia Reifer Johnston interviewed IBM's Andrea Ames, an enterprise content experience strategist, architect, and designer. In this article, Marcia shares some steal-worthy ideas from that interview – ideas that can help you scale your content planning.
Content Creation
How to do Content Marketing if You're Dead Broke and Bad at Writing (via Neil Patel) – In this detailed how-to post, Kissmetrics and Quicksprout Founder Neil Patel debunks the myth that content marketers need a big budget to be fruitful. His powerful hacks to improve your writing and leverage other content forms make content marketing easy to tackle on any budget.
[Infographic] 46 Expert Secrets for Creating Addictive Content (via Social Media Today) – In the case of content, addiction is a good thing. It means there's something of value being offered to readers. But with so many different ways you could go about creating valuable content, it can be difficult to know where to start. This infographic provides tips from 46 content marketing and SEO experts, curated by Venngage's Sara McGuire, on how to create valuable, addictive content.
Content Optimization
[Video] Why Certain Things Go Viral (via Harvard Business Review) – This short two-minute video explains the emotions that make us want to share and how to leverage these emotions to make your content go viral.
How to Uncover SEO Content Marketing Ideas with Google Search Analytics (via Search Engine Land) – In this highly tactical post, Derek Edmond explains how to use data from Google Search Console to inform ongoing content marketing initiatives and grow your search engine visibility.
Content Distribution
20 Fascinating Things You Didn't Know About Your Facebook News Feed (via Hubspot) – Facebook News Feed has grown from a feature so despised hundreds of thousands of users protested it to "the most valuable billboard on earth" for brands, publishers, celebrities, and the rest of us. Hubspot's Lindsay Kolowich highlights 20 facts about News Feed you probably never heard. Get ready for your mind to be blown.
The Web Marketer's Guide to Reddit (via Builtvisible) – Reddit is the most pop-culturally influential site on the Internet today; frequently acting as the catalyst for new Internet conventions to spread like wildfire. It's one of the most heavily trafficked sites in the world. Founder of Builtvisibile Richard Baxter introduces Reddit to web marketers and new users as one of the most important places to spend your time.
Content Performance
How to See a Higher Return on Investment Using Content Marketing (via Entrepreneur) – Michael Brenner, Head of Strategy at NewsCred, answers the number one question from struggling marketers – "How do I measure content marketing ROI?"
[Infographic] Measuring the Impact of Content Across the Buying Cycle (via Visually) – Content is a critical component in connecting with prospects and moving them along the buying cycle. This simple infographic identifies some of the greatest gaps between creating content and actually leveraging it to move potential buyers through the funnel.
Influencer Marketing
How to Get 1,000 Visitors to Your Next Blog Post Using an Influencer Group Post (via Entrepreneur) – Influencer group posts (like the "46 Expert Secrets for Creating Addictive Content" infographic above) are a great way to boost your authority and visibility. Founder of Razorsocial Ian Cleary details the five steps necessary to create and promote a solid influencer group post.
Influencer Outreach for Humans: A Tool to Get You Talking (via Buzzsumo) – Buzzsumo is a powerful content optimization and performance tracking tool whose own growth was fueled by the power of influencer advocacy. Now, Buzzsumo's Biz Dev Manager Susan Moeller shares how their new amplification tool can help the rest of us gain and leverage similar valuable, enduring relationships with influencers.
Ready to dive deeper into the content marketing workflow with tactical and actionable advice from top experts? Then join us at Content Marketing Conference this May where you will master each stage in 3 days from 30+ authors, experts, practitioners, and influencers all in the vibrant Vegas atmosphere.