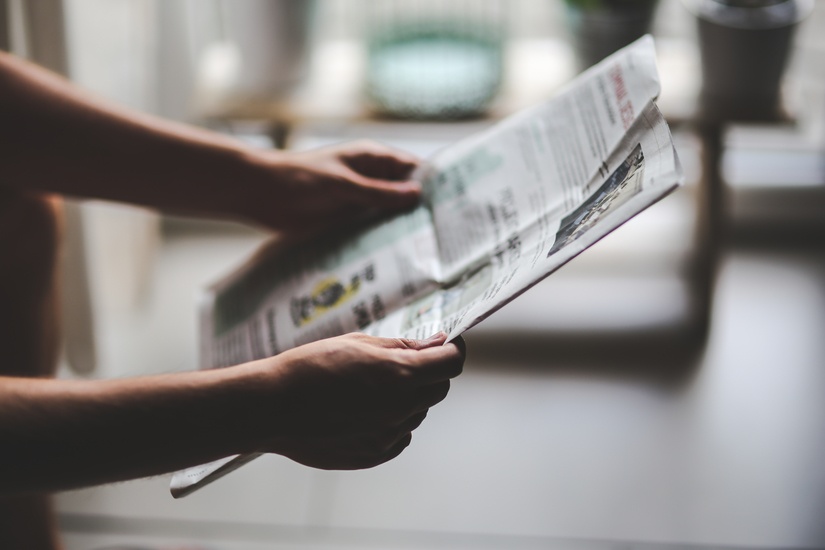 It's that time of year again – time to reflect on our past performance and pull out lessons that will enable us grow measurably in 2016. This week in content marketing reflected a lot of those lessons which a focus on how to actually impact the bottom line with content marketing and how to accurately measure that impact.
Take a look at the top advice this week from content marketing masters:
Content Planning
What Your 2016 Content Marketing Strategy Should Look Like (via Forbes) – It's not a revolutionary concept that you need a content strategy to succeed in marketing. But what does that actually look like? Growth Marketer Sujan Patel shares how to get started with a content marketing plan that works.
2016 Content Marketing Editorial Calendar Template and Podcast Tutorial (via Marketing Nutz) – This kitchen sink of content marketing stats, a free content marketing editorial calendar template, and a 20-minute podcast with Pam Moore is the perfect toolkit to get your content planning in order for the New Year.
Content Creation
How to Consistently Create Remarkable Content (via Copyblogger) – It's no secret that creativity and innovation are two key ingredients in a highly effective content marketing strategy. And yet, consistently coming up with new, imaginative content ideas for your business or brand can seem utterly vexing at times. Rainmaker Digital's Kelton Reid shares the creative process of the global design and innovation firm IDEO.
Here are 10 Useful Tips on How to Write From the Man Considered 'the Father of Advertising' (via Business Insider) – Laura O'Reilly shares 10 useful tips on how to write from David Ogilvy, the "father of the soft sell in advertising". Tips include writing the way you talk (naturally) and never use jargon word.
Content Optimization
How to Create Profitable Content for 2016 (via Search Engine Journal) – Truly optimized content is not only engaging and compelling but actually drives measurable profit for your business. Erin Robbins O'Brien details how to create content that actually drives revenue and conversions.
7 Ways to Optimize Your Web Content for Humans & Search Engines (via TopRank) – Today's SEO is about finding the perfect balance between user-centric content and convincing search engine crawlers that your content is supreme. Caitlin Burgess of TopRank dives into top tips to optimize your on-page content for human viewers and search engines.
Content Distribution
Tactics to Amplify Content Marketing with Social Media [Webinar] (via WriterAccess) – In WriterAccess's next webinar with special gust and CMC16 speaker Neal Schaffer you'll learn the specific framework you need to leverage social media and what tactics to get more bang for your content marketing buck.
Why Influencers are Key to Your Content Platform (via AdvertisingAge) – The first step toward a true content platform is to seek out voices that are passionate about the issues in your market. These are your influencers and Hugh Kennedy shares how to identify and leverage the influencers both inside and outside your walls.
Content Performance
Social Shares, Unique Visits are Important KPIs for Blog Content (via eMarketer) – This short report from eMarketer highlights results of a recent survey where SEO professionals identified social shares and unique visits the most important key performance indicators (KPIs) for a piece of blog content.
Conversion vs. Audience Metrics: The Secret to Successful Content Measurement (via Contently) – Some marketers hail from a media background, love Google Analytics, and tend to focus only on editorial metrics. Others care primarily about driving leads through the funnel and focus on conversion. Contently proposes both of these marketers are at a disadvantage and to truly succeed you need to marry conversion and audience metrics.
Content Marketing Predictions
10 Expert Marketing Predictions for 2016 (via Inc) – January is a time to review what worked, what we learned, and subsequently plan for big marketing wins in 2016. Since each year is different with its own new set of challenges, Leonard Kim tapped into some digital marketing leaders to share their predictions for 2016.
21 Content Marketing Predictions for 2016 (via Contently) – As marketers try to stay ahead of the curve, Contenly gives their 21 biggest content marketing predictions to pay attention to in 2016.
Are you ready to take content marketing to the next level? Check out Content Marketing Content coming up this May and learn tactical and actionable advice from 30+ industry experts.