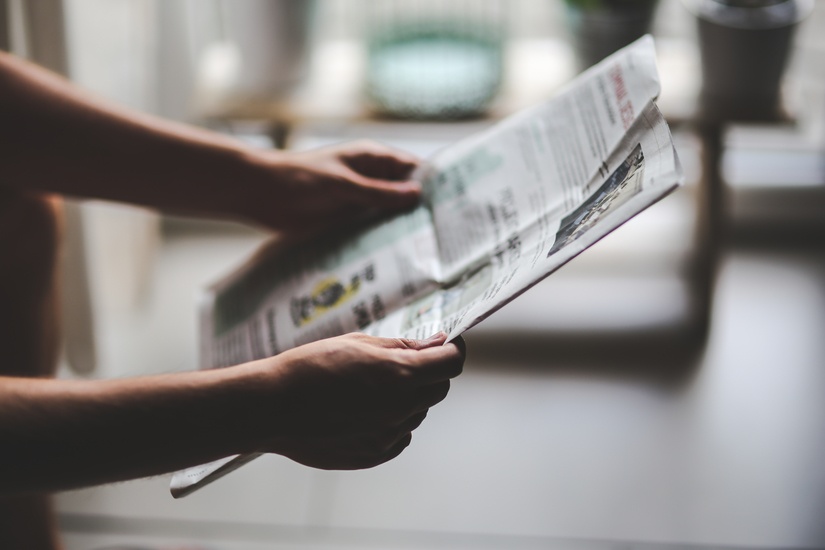 With the holidays, vacations, and end-of-year scramble we expected a somewhat quieter week in content marketing. Not so! This week was full of truly valuable ideas and advice to improve our content marketing at every stage of the workflow, from content planning and creation all the way through performance measurement. Here's the top content marketing news you may have missed while celebrating the New Year.
Content Planning
10 Ways to Improve Your Editorial Calendar (via Convince and Convert) – If you're not happy with the way you currently manage your content or have an editorial calendar that just plain stinks Nathan Ellering may convince you to make a change in this inspiring and tactical post about content planning.
7 Ways 2016 Will Force Your Content Marketing Strategy to Change (via Inc) – 2016 looks to be an interesting and dynamic year for the content marketing industry. Jayson DeMers, CEO of Audience Bloom, provides the strategic changes you need to make to survive in the new year like creating better content and using more video.
Content Creation
88 Content Creation Ideas for Better Business Blog Posts, Images, and Videos (via Search Engine Watch) – This older post resurfaced last week getting a lot of attention on social media. Miranda Miller inspires you to create better business content with 88 unique ideas.
The Ultimate Science-Backed Method for Creating Content that Readers Love (via CMI) – If you want to make readers love your content, Neil Patel recommends following the Flesch readability score. In this data-backed article, Neil explains the power of readability and how to release the powerful process of the Flesch readability score upon your content.
Content Optimization
4 Ways to Optimize Pinterest Content for Engagement and SEO (via Simply Measured) – Pinterest promises to increase as an important social media platform for businesses in the new year. In this article by Simply Measured's Lucy Hits answers your biggest Pinterest questions like how to make your Pins the most visually appealing and how to get re-Pins to boost your brand.
A Marketer's Guide to the Perfect Headline (via Convince and Convert) – Co-Founder of E2M Pratik Dholakiya explains how to truly optimize your content for the maximum shares by starting with the perfect headline.
Content Distribution
How and Why to Build a Booming Facebook Group (via Moz) – Over the last 2 months, Ryan Stewart drove 6,000+ organic Facebook visits to his site not from a Facebook Page, rather from his Facebook Group "Digital Marketing Questions". Learn how to replicate his success with a booming Facebook group.
28 Super Easy Tips on How to Promote Your Content (via Business2Community) – If you've been stuck in that rut of spending all of your creative energy and time on creating our content but forgetting to actually work on sharing that content, then this practical how-to post from Brooke B. Sellas is for you. Because as Nicole says, our content isn't going to share itself.
Content Performance
7 Ways to Follow and Measure Your Content Engagement (via Entreprenuer) – When you're first tracking marketing data analytics, it can be difficult to make sense of all the numbers in front of you when you don't know exactly what you're looking for. In this post by Cynthia Johnson, Director of Brand Development for American Addiction Centers and one of our fabulous CMC15 speakers, you'll learn how to set engagement goals and choose the right metrics to follow.
How to Prove Content Marketing ROI for Your Business (via Jeff Bullas) – In spite of the exponentially higher volume of content churned out by businesses today, the fact remains that the majority of these activities still cannot be directly tied to company bottom lines. Rohan Ayyar explains how to more effectively measure content marketing ROI.
Content Experience
20 Killer Blogging Tools for Customizing Your Content (via Jeff Bullas) – 93% of the most engaging content shared on Facebook contains images and readers are less drawn to stock photos than they are to original visual content, meaning that the wrong type of image can greatly damage your blog's engagement. Aaron Agius, Founder of Louder Online, gives 20 tools to make sure your content experience is as visually appealing as possible.
How to Create Content Marketing Your Audience LOVES (via NewsCred) – We need to stop interrupting what people are interested in and be what people are interested in. In this in-depth article full of examples, videos, and graphs, NewsCred's Liz Bedor answers the question "What are people actually interested in?"
This is really just a taste of content marketing. If you're hungry for more, check out Content Marketing Conference coming up this May. At CMC you dive deep into the content marketing workflow and surface with tactical and actionable tips, hacks, and advice you can put to work the next day.