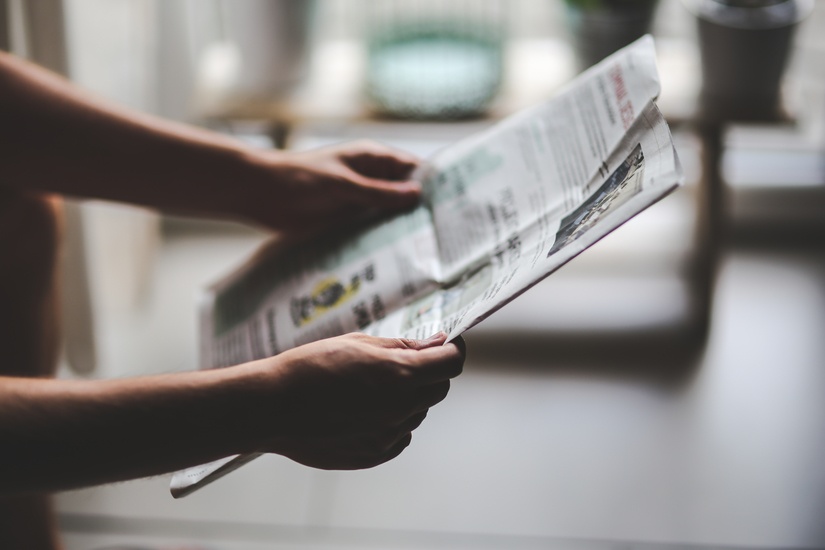 With the new year fast approaching, this week in content marketing was full of trends and predictions. But at CMC, we're all about tactical and actionable content marketing advice. So here is the week's top tips, tactics, hacks and lists in each of the 6 steps of the content marketing workflow to optimize your marketing in 2016.
Content Planning
The 1-Hour Documented Content Marketing Strategy (via Marketing Land) – Developing a content marketing strategy doesn't have to be a nerve-wracking endeavor. Vertical Measure's Quinn Whissen shows you can how to take simple 1 hour to align with your team and decide on your overall vision.
5 Steps to Better Content Marketing (via Tara Hunt) – In this short but wildly entertaining video, Tara Hunt gives 5 steps to easily improve your content strategy. From Scrubs, to dressing up like a clown, to looking at the first documented piece of content marketing (hint: it was intended for farmers) you won't be able to take your eyes or ears of Tara for the full 5 minutes.
Focus on the Goal, Not the Process [Video] (via GatherContent) – In GatherContent's content strategy Advent Calendar day 16, Eileen Webb shares how to accomplish more by focusing on the goal, not the deliverables or the process. If nothing else, it's worth the watch to see her try and teach content strategy while holding a chicken.
Content Creation
5 Advanced Forms of Content That Will Ensure You Stand Out (via QuickSprout) – Niel Patel, serial entrepreneur and the brains behind both KISSmetrics and QuickSprout, walks you through 5 forms of advanced content that virtually guarantee your content will stand out and attract boundless traffic.
6 Copywriting Mistakes that Could Cost You Conversions (via Inc) – If you're not seeing the results you expect from content marketing, chances are you're making one of these mistakes with your copy. No-brainers to some, these golden rules of writing right from Duran Inci, Co-Founder of Optimimum7, make a great checklist to see if your content creation is on par.
Content Optimization
The Anatomy of a Highly Sharable List Post (via Hubspot) – List posts, or "listicles," are one of the most popular blog post types out there. Not only do readers like list posts, but blog post authors like to write them too. Hubspot's Lindsay Kolowich explains why plus the science behind creating highly shareable roundup posts (like the one you're reading now…).
What Kind of Content Actually Gets Links (and What Kind Should You Avoid)? (via Search Engine Journal) – A down-to-earth approach to link building that focuses on optimizing your content as opposed to your outreach. As David Farkas says, "While publishing content is important, it is absolutely essential to understand how to publish the right kind of content".
Content Distribution
5 Smart Strategies to Make Your Content Go Viral (via Jeff Bullas) – Our job as content marketers doesn't end with creating the content. The other part of our job is to make it go viral. Jeff Bullas goes into the details of the content types that will go viral plus the steps he takes to ensure his own content goes viral every time.
Future Watch: Expert Talks Social Media Ideas for 2016 (via Content Marketing Institute) – Social media expert Ian Cleary explains some fundamentals social media marketers still can't seem to master, as well as next-horizon ideas to apply in 2016.
Content Performance
5 Leading Content Marketing Metrics to Consider for EOY Reporting (via TrackMaven) – As 2015 draws to a close, many content marketers will be tasked with reviewing their performance and impact over the course of the year. TrackMaven's Content Marketing Director Rebecca Lindegren recommends using these 5 content marketing metrics to enhance your EOY reporting.
Understanding Your Content Marketing Goals Before Setting Metrics (via Marketing Profs) – Claudine Bianchi breaks down the customer journey into 3 phases with key metrics to measure at each phase.
Content Experience
Why Content Strategy Isn't Enough (via Moz) – As marketers, it's easy to forget that it's not just about the content we produce, it's about the experience people have with the brand and the company we're working so hard to build. Mackenzie Fogelson, CEO and Founder of Mack Web details in this example-filled posts how to ensure people, not technology, are driving marketing efforts.
Good Stories Make for Great Memories: Create Memorable Brand Experiences Through Storytelling (via Marketo) – Good storytelling engages your customers and can make your messages far more memorable and thus far more effective. Chris Gillespie of Marketo shares how to create an engaging content experience.
You can dive deeper in each of these six stages of the content marketing workflow at Content Marketing Conference. Explore the top-notch agenda and lineup of authors, practitioners, entrepreneurs and thought-leaders speaking at CMC16.