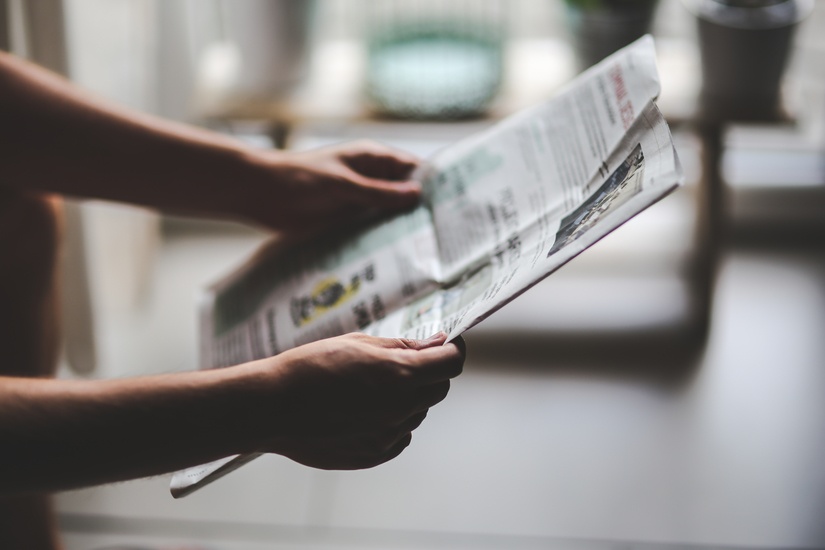 Each week we roundup the top content marketing news. Here's what's making headlines this week:
Sunday 10/25
Give Your Two Cents (via American Marketing Association) – Take a closer look at what Thriftbooks.com, an e-commerce site that gets it right, does to boost traffic and create conversions.
Monday 10/26
Full Line Up Announced for Digital Breakfast on Wearables and the Internet of Things (via CMA) – The Internet of Things describes a new trend facing content marketers. Today, more and more people are wearing their Internet connection. Learn more about the future of wearable products at this CMA event.
Internet of Things: 4 Things All Executives Need to Know (via Fortune) – Speaking of the Internet of Things, Fortune discusses how the concept is changing business models and B2B content marketing.
The Business of Information (via WriterAccess) – How do you find the data to support your content? Consider some trustworthy content marketing resources that are the go-to sites when you need data to make your content more authoritative.
Tuesday 10/27
Content Marketing Mistakes That Are Poisoning Your Progress (via Content Marketing Institute) – Why are your campaigns failing miserably? Find out common mistakes that may be poisoning your strategies.
Wednesday 10/28
2015 Fortune 500 Social Media Use [Research] (via Heidi Cohen) – What works and what doesn't work for the big boys in the business? Heidi digs deeper into the Fortune 500 companies to see what they are doing right and what they could do better.
Thursday 10/29
Brands Share Their Most Hair-Raising Content Marketing Horror Stories (via TopRank) – In the spirit of All Hallows Eve, top brands tell stories that will give you nightmares. They share their tales of doomed campaigns and failed strategies, so you can learn from their mistakes. Make sure you read it with the lights on.
Friday 10/30
3 Ways a CRM System Improves SEO Results (via Business 2 Community) – Considering switching to a CRM system in 2016? Learn more about how effective SEO improves your visibility and ways a good CRM enhances SEO.
Saturday 10/31
YouTube Proves We Have No Rights on Social Media (via Content Marketing Institute) – YouTube forces content creators to pay if they want to play. Hosts Joe Pulizzi and Robert Rose discuss how this decision will affect the world of content marketing.
Summary: It was a great week for content marketing news from spooky stories to helpful hints. Content marketing is a fluid and diverse industry and that means you can always learn something new from the influencers that shape it.
Want to meet them face to face? Shake hands with marketing experts at the  Content Marketing Conference next May in Las Vegas and learn from the best the industry has to offer. Register now so you don't miss out.