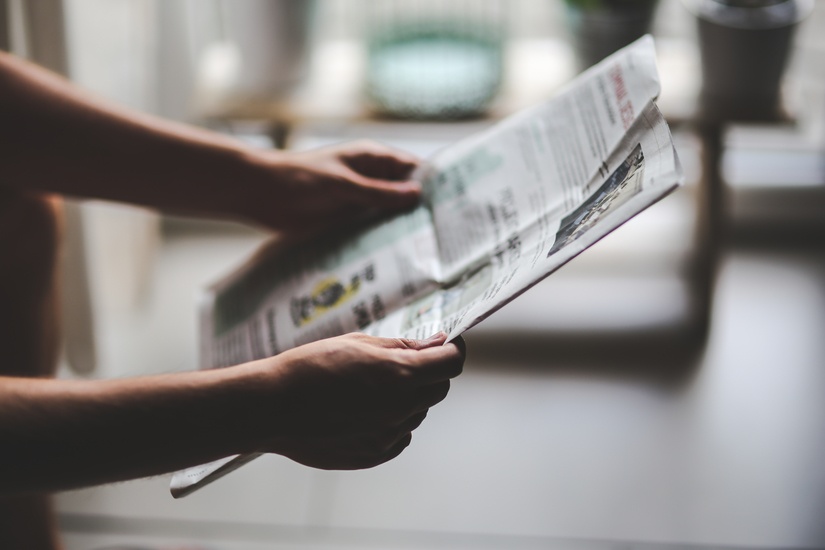 The week's top news in Content Marketing:
Sunday 10/18
27+ Handy Tools for Better Visual Content Marketing (via CMI) – Tools include some of our own favorites: Canva, Piktochart, Adobe Creative Cloud, Qzzr and GoAnimate.
Monday 10/19
Monday Tips – Amplify Your Content Marketing With These 4 Tools (via Business2Community) – With information on making your images go viral (feat. Share As Image), reader interaction (feat. Typeform) and how to keep your readers updated with TinyLetter by MailChimp.
11 Best Browser Extensions for Content Marketers (via CMI) – Featuring news aggregator Feedly, social media management power tool Buffer, social media statistical measure Impactana, and more!
17 of the Best Free Stock Photo Sites (via HubSpot) – Not mentioned but one of our favorites is Twenty20 that offers on demand real-life images.
How to Use LinkedIn To Boost Your Content Marketing Campaign (via Forbes) – Jayson DeMers explains how to use LinkedIn within your content distribution strategy to increase connections, traffic, and influence!
Content Marketing Lessons From Hollywood A-Listers (via Marketing Land) – A more humorous approach with highlights from Jerry Maguire, Moneyball, Hitch, Finding Nemo and more, this is a great roundup of how to create content marketing systems rather than goals.
5 New Ways to Measure Your Content Marketing Efforts (via Huffington Post) – The number one question on every marketers mind, how to measure their ROI on their content marketing efforts!
Tuesday 10/20
12 Ways to Crush the Competition with Content from Events (via TopRank Blog) – Excellent tips on how to engage with attendees (and those that wish they were there) prior to, during and following events. Our personal favorites; creating a resource for those visiting the city, creating a daily roundup post, and using tools like keyhole.co to identify influencers using the event hashtag on Instagram & Twitter.
CMA International Content Marketing Awards Shortlist Revealed! (via The CMA) – With gold, silver and bronze winners set to be announced on December 3rd at London's Roundhouse, the increasing interest in the CMA Content Marketing Awards only further demonstrates the growth within the industry.
Consumer Content: The Breakdown of Media Silos and Converged Marketing (via Marketing Land) – Emphasizing the importance of converged media as consumer engagement now spans an all time high of varied platforms. Founder of BrightEdge Jim Yu highlights paid (sponsored social, fan acquisition, lead generation), owned (created by experts, employee and client stories, reviews, webinars, video, podcasts), shared and earned (media, blogger, investor and influencer relations) media and how the four intersect
Wednesday 10/21
4 Dispensable Content-Marketing Resources (via Entrepreneur) – including heavy hitters marketing firm Influence & Co, brand newsroom outsourcing platform NewsCred, tools for marketing automation, content distribution tools like TapInfluence and Likeable Local, this article will also help you understand how to leverage your content internally.
Why Start-ups Need Content Marketing (via ClickZ) – ClickZ provides two useful infographics on the positive affect images can have on your content and how images increase impression and share probability on social channels.
Thursday 10/22
7 Things Every CEO and Entrepreneur Needs to Know About Content Marketing (via Forbes) – a collection of tips on how to make your content stand out, providing information of valuable to potential clients instead of having a mindset of direct sales, to path to success using SEO, how to measure your ROI, incorporate visual content and more!
5 Reasons to Embrace Content Marketing (via AddThis) – highlighting the mechanics of content marketing with a focus on consistency, relevance and quality. The ROI of content marketing; increase in brand awareness, trust. conversions, and audience understanding.
Summary: What we're seeing – a departure from stock photos and heavy emphasis on high quality and the unique yet while still remaining in alignment with brand voice. Additional strength in video with Twitter now allowing users to upload video from devices other than their mobile app (the limit is 30 seconds).
To learn more cutting-edge tips, tricks and news, consider attending The Content Marketing Conference held in May of 2016!