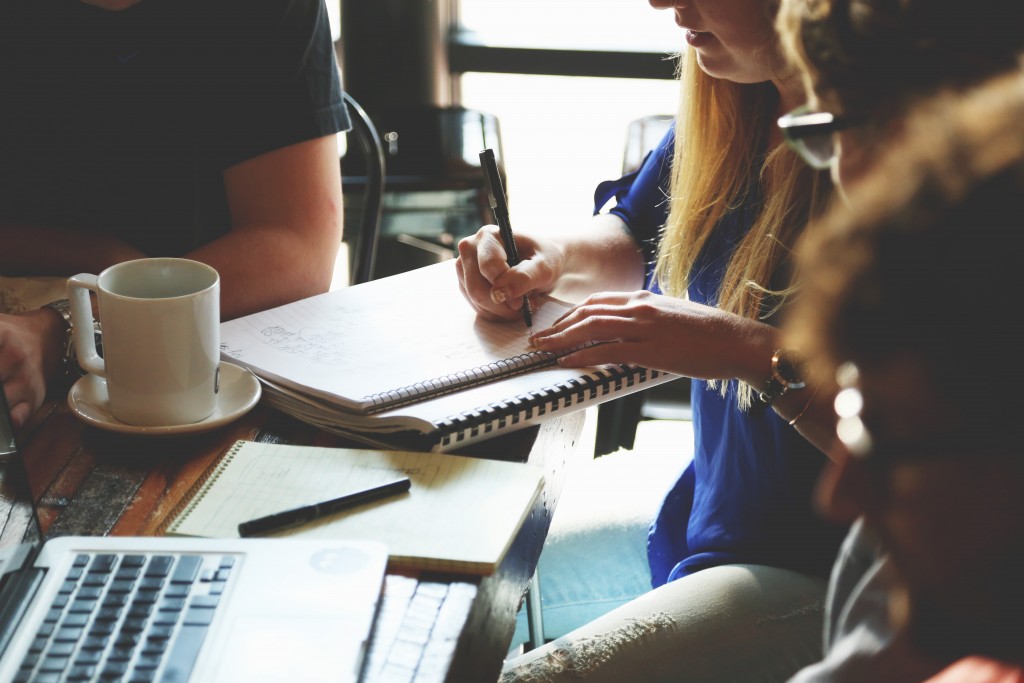 In his book On Writing, Stephen King advocates for closing yourself into an office or closet daily, allowing no interruptions, and pounding away at a keyboard or laptop until your story takes shape.
Unfortunately, what works for novelists and creative writers doesn't necessarily work for content creators or managers. That's where WriterAccess's Content Marketing Conference comes in. When you're looking for marketing research tools that work with today's technology, you're better off not going it alone. Sitting at your desk waiting for that spark of marketing genius might work, but it might leave you in the fog when it comes to having a clear-cut action plan.
1. Collaboration gives you a better idea of the real issues.
In his interview with James Deer, founder of GatherContent, Byron White asked about the biggest struggles Deer faced when he was looking for content management solutions. The answer? "Wrangling content, gathering content, and… producing content for clients," Deer said. When you need a targeted marketing plan for today's media, developing a process to make everything happen is a huge barricade to success.
The solution for Deer was not to wait for inspiration to smack him at his cubicle. It was to get out, talk to others in the same industry, and ask two questions: What were they struggling with? And how had they decided to deal with it so far? The result was GatherContent, a platform that provides real solutions to some of those problems.
2. Collaboration and increased efficiency go hand-in-hand.
If you're looking to streamline your content marketing strategy, investing in more marketing research tools or more employees might not be the answer. In James Deer's case, simply collaborating with others who were working through similar issues enabled him to streamline his process and even eliminate some employees, streamlining the entire content marketing process.
By adding a new layer of input from peers who might face very different markets and even different problems than yours, you're adding to your marketing IQ and finding creative ways to forge your process into something smarter–essentially developing a sustainable game plan for success.
3. Learn from those who've been there, done that–and are still going.
The content marketing field morphs constantly, so you don't just need advice from those who've been around longest. You need advice from those who make it a point to grow. CMC speakers make it their business to stay current in the content marketing world and to embrace change, creativity, and new ideas. And the colleagues you'll meet and the issues you hear shared by other business owners and managers also beefs up your content smartitude.
At this year's Content Marketing Conference, you'll get the best of both worlds. That means collaboration with others in similar and very different industries. You'll also enjoy relevant, in-demand advice from from experts in content marketing–what worked for them, what didn't work for them, and the ways they're finding to tailor a content strategy to very specific markets and needs. Put that experience into practice, and you're invincible.