What does the Hershey Company, Cisco, Vistaprint, Sephora, Mary Kay, Microsoft, Perdue University, and Planet Fitness have in common? They are some of the well known brands that have attended past Content Marketing Conferences to learn how to power up their already powerful content. They know that content marketing still reigns as king and the better informed they are the stronger their brand will be. They realize that the digital world is complex, constantly changing, and they need to keep changing with it. CMC 2020 Digital promises to be bigger and better than ever. Learn from industry professionals, network with like-minded people, improve your content game and have a great time.
70 Fabulous Speakers And Keynotes Thrill and Inspire At CMC 2020
There are many reasons to register for CMC 2020 Digital, including the impressive speaker line up. Seventy fabulous speakers who are experts in content marketing will share their secrets to success with you. CMC's power-packed agenda will thrill and inspire, motivate and entertain. Topics include social media strategies, video marketing tips, storytelling, branding how-tos, email marketing, SEO tactics, website optimization…the list goes on and on. There are also three talented keynote speakers who will tell personal stories that are sure to inspire. Returning this year are the comedy marketing keynotes who will tickle our marketing funny bone and help us rid the world of boring content. These comedians will entertain us with insights on how to build our businesses, the funny way! If that isn't already enough, there's much more!
Workshops, Sessions And Masterclasses Fortify and Energize at CMC 2020
CMC is well known for its exceptional workshops, sessions, and masterclasses that help professionals strengthen their skills and grow their businesses. Today's consumers have higher standards than ever before when it comes to content. To attract a larger number of loyal buyers, we must step it up and CMC 2020 has sessions to help you make your business soar. Take advantage of this incredible opportunity to fill your marketing tool kit with new ways to target and connect with your audience and get a broader understanding of this ever-changing industry. This conference is led by the best of the best in our industry who are in it to win it. They understand what you are going through and want to show you tactics not only to win but to keep winning. Game on!
Have A Great Time at CMC 2020: Reserve Your Spot Right Now!
CMC 2020 is designed to keep you posted on the latest, greatest, and most effective strategies to fortitude your smartitude…and have a great time. It is a great opportunity to learn from major players in the marketing world while providing the latest information to keep you steps ahead of your competition. This conference has sold out three years in a row, and we're expecting a sell-out crowd again this year. Register today, secure your spot and get some early-bird discounts and bonuses. 
---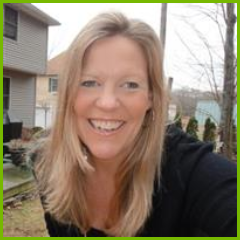 Susan W. keeps her target audience in mind and writes a creative, clear, thoughtful piece. She has written hundreds of news articles, newsletters, informative letters, blog posts, emails, social media posts, magazine articles, news releases, executive speeches, promotional articles, catalog copy, website copy, headlines, ebooks, and radio scripts. She researches and writes SEO friendly articles, using the best writing style for the article and audience. She strategically considers keywords for the industry and naturally includes them in her articles. She has a "flair" for word combinations that promote and entertain. Whether the article is "short and sweet" or "long and lengthy" Susan's style keeps the reader engaged and interested. Susan will work with clients one on one to complete articles that are "exactly what you asked for and more!"