With Content Marketing Conference just around the corner, you may have spotted a few names and faces that you really want to connect with. It's not surprising, considering that 40% of prospects become customers with an in-person meeting, while every dollar invested in business travel turns into $12.50 of incremental income. Why not look at doing some private networking while you're at the conference? Boston is full of amazing locations for networking, but it can be daunting finding the perfect location to chat.
7 Awesome Places to Network Privately at CMC
Content Marketing Conference and Writer Access Staff Favorites
South Boston Maritime Park: If the weather is nice, why not enjoy springtime in Boston by getting outdoors? With a large, shaded lawn for strolling, pergolas with seating for more intensive chats, a three-season cafe for a drink and an assortment of amazing food trucks, you'll be able to have some quality time with the people you want to form a tight connection with.
Trillium Brewing Company: Want to do a little more after hours or maybe grab a quick drink? There's always something happening at Trillium Brewing Company, which offers dozens of different options for drinks, so there's something for just about everyone. It's not as quiet as some locations, but for just getting out and letting your hair down after a long day at the conference, you'll have a great time!
Institute of Contemporary Art: If you want to take a more cultured approach, the Institute of Contemporary Art has a beautiful observatory with quiet seating, a great way to connect with a more reserved individual or if you are not as much of a party animal and prefer beautiful surroundings and quality conversation.
Content Marketing Conference: The event itself is at a hotel, so there are lots of little nooks and crannies where you can slip out for a few minutes to get some quality time with other parties. "With the 1,000 cap of attendees each year, CMC offers some of the best networking in the industry, especially with more than 75 speakers that are all open and excited to share ideas, discuss tactics and share ideas on how to advance the content marketing revolution." Byron White
Other Areas Around Beantown to Consider
Ocean Prime: Just a couple blocks from the conference will take you to an awesome local-foods restaurant, with fresh seafood selected every day. Whether it's a quick lunch, a longer dinner, cocktails or a bite of dessert, you'll find amazing cuisine. Catch live music here as you unwind Thursday night.
Morton's The Steakhouse: If you prefer turf to surf, you'll be able to an amazing meal at Morton's. If the weather's nice, enjoy their three-season patio, or simply take in the view of Boston Harbor from Bar 12.21. With reservations available, why not reach out to the folks you want to network with and set up a time to chat?
Spirit Cruises by Hornblower: Want something unusual? Why not try a lunch or dinner cruise? Get out on the water and see more of Boston without any inconvenience. Onboard entertainment, high-quality buffet food and unlimited coffee, tea and water make this a networking option you'll never forget.
By taking the time to figure out a little bit more about your prospect or the person you just want to chat shop with, you'll be able to find the perfect spot to recommend when the opportunity presents itself. Content Marketing Conference is kept small to give you more opportunities to make solid business connections, including continental breakfasts, lunch breaks, book signings, receptions and so much more! Why not take a few minutes to look over the agenda and get a better idea of what opportunities are available?
---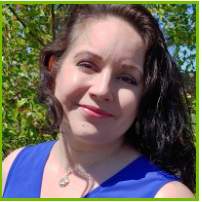 Cathleen V. is a multi-talented writer with extensive knowledge in a wide variety of areas. As a top 1% content writer out of over 22,000 on another site she writes on and with excellent feedback on Writer Access, she has a finger on the pulse of what's trending on SEO and the internet today; as a reliable, intelligent, creative writer, she can fulfill your needs now and in the future!  With a MS in Plant Science focusing on sustainable agriculture and four years greenhouse management experience, she has the knowledge of not only what gardening techniques are the easiest, but the best for the planet as well. As a small business owner in the arts industry for over twenty years, she can write articles covering the latest in display, social media marketing, trends and art show management