When you're planning a marketing conference in Boston, you don't have to look far to find top-tiered talent. Tom Shapiro is a specialist in digital marketing, neuromarketing, branding, lead generation, SEO, and so much more. He's also the CEO of Stratabeat, Inc., a full-service B2B marketing, branding, and web design agency based in the greater Boston area.
Our speakers and panelists are arguably the most important part of our conference — they are experts who not only lend credibility to the event but are highly sought-after professionals who will meet our conference-goer's needs and expectations.
With this in mind, Tom was an easy choice to pencil in on the agenda at the 2020 Content Marketing Conference. A familiar face known for his integrity and authenticity, we can't wait to welcome him to the Boston Westin Waterfront in April.
'A True Marketer Who Understands What Businesses Need'
Certain websites, liked LinkedIn, continue to do an exceptional job of establishing themselves as the best place to maintain a professional online presence. They not only highlight subject matter experts, such as Tom, but offer an area for endorsements that speak to someone's relevance and influence in their chosen field.
Tom's online profiles, not surprisingly, are full of glowing recommendations that go well beyond the conference speaker archetype. One person highlighted his "growth mindset" and noted that Tom " doesn't do anything unless it fits into the overall strategy." Another business professional was struck by his "vision" and "value-centric approach," while a third said that Tom is "a true marketer who understands what businesses need."
Tom's tips and insights have appeared in leading publications and websites such as CMO.com, Chief Marketer, Forbes, MediaPost, CNN, HubSpot, REALTOR Magazine, and many more. His book, "Rethink Your Marketing", was first published in 2017 and, according to one review, "lays a framework that business owners and managers can use for themselves" to reimagine how their products and services fit in today's world.
See Tom Shapiro at CMC 2020
At Tom's April 23 session at the Content Marketing Conference — 5 Insights on Content Effectiveness Learned from 300 B2B Websites — he'll talk about how to avoid publishing content that simply gets lost in the noise and fails to get the ROI expected.  You'll learn what Tom learned in assessing a wealth of content from hundreds of websites so that you can change your strategy and identify specific things that will lead to new growth.
As the CEO at Stratabeat, Inc., Tom oversees and manages an agency responsible for driving leads and revenue growth for midsized companies. That's just one of the reasons why you'll be taking notes on everything he's saying.
Prior to Stratabeat, he also worked with countless Fortune 100 clients (including HP, P&G, AT&T, and Kraft Foods) during a respected tenure at iProspect, a global, award-winning marketing agency.  During his time at the firm, the number of employees grew substantially … from less than 100 to more than 700. Tom was proud to be part of a team that achieved record sales through the development of new client strategies.
Fun Facts Before We Get Down To Business
Tom lives in Boston and digs the culture and the history of the area, but he thinks the best thing about Beantown is the food. He loves visiting new restaurants all over the city and is a self-described "hopeless chocolateholic." Learn much more about Tom, as well as his ideas for fueling your business growth, at https://rethinkyourmarketing.com/
Want to meet Tom Shapiro? Come to the Content Marketing Conference April 21-23, 2020. With more than 70 speakers, 50 sessions, and 10 workshops, there's something for everyone looking to boost their content marketing performance.
---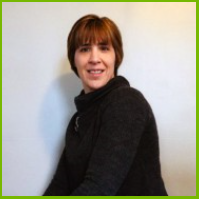 Stephanie S. is a writer, content editor, web producer, and social media enthusiast with a passion for telling stories. She has 15 years of experience in news, managing web content and social media channels, writing and producing content for online, supplementing stories with various assets and using proven SEO techniques to drive traffic. Stephanie was a long time blog contributor for several companies and specializes in short and long-form content production for businesses. She has written hundreds of articles and blogs on home health care and home care, eye care, and veterinary topics.