Marketers are sometimes baffled on what to use for their brands on YouTube. It's a tricky platform that hosts a ton of truly ineffective ads and videos. That's where this speaker shines. Marlon Doll is the founder and video marketing strategist of Vireo Video. He's also a certified consultant for audience growth and digital rights management for YouTube. Knowing the ins and outs of video content marketing has enabled Marlon to become a guru on how to maximize video advertising and video SEO optimization. 
How Vireo Video Got Started
Marlon started his company with his friend Alex. Plus, when you visit his website and sign up for his email list, you'll get a free copy of his video marketing strategy guide called "Video Marketing Canvas: Create an Effective Video Marketing Strategy With 10 Simple Categories." They truly go the extra mile to make video marketing accessible to everyone who wants to explore it to the fullest. 
His tips and tricks are driven by hard data, research, and results. Some of their services include strategy, advertising, management, and YouTube marketing. Their expertise at growing businesses with video marketing is what makes them stand out from the competition. Many marketers shy away from doing the right kind of videos that will drive their brands. Having someone who can get proven results, like Marlon and his team, is going to make video a powerful medium to use. 
His Session at the Content Marketing Conference 2020
During the conference Marlon will be hosting a class that will last 40 minutes on YouTube, naturally, or more specifically the latest tactics for paid amplification. It will teach people all about how to nab leads with the right YouTube ads at very low rates. He will also talk about conversion rate optimization, and how to use influencer content to boost a site's traffic by huge gains. It's truly a mini master class on making YouTube work for a company's brand. 
Marlon Doll is Also the "Bachelor on a Budget"
In addition to all the work that Marlon does for his company, Vireo Video, he also hosts a weekly cooking show that's called "Bachelor on a Budget." This also airs on YouTube with over 200,000 views each month, and a channel that has 40,000 subscribers. Each episode covers healthy and inexpensive meals that you can make, like hot and sour soup, veggie skewers, and vegan shepherd's pie. This vegan is definitely passionate about the time he spends in the kitchen with his enthusiasm for each dish coming through. The videos are entertaining, informative, and fun. Don't miss the episode called, "The World's Most Nutritious Snack" because it will change how you view snacking. 
When to Catch Marlon Doll at the Content Marketing Conference
If you are interested in making your video marketing efforts spot on, especially with YouTube, than you are definitely going to want to catch Marlon's class on April 22 at 11:20 am. You'll leave the session knowing how to cash in with advertising on YouTube and maximizing your video's impact. 
---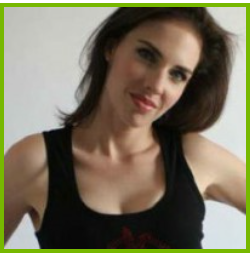 Kelly R. is a Beauty Editor and experienced copywriter, with a keen eye for creating all kinds of marketing content that sells. Having a background in journalism, she has written for many different online and print publications including Allure, Mode Magazine, Working Mother Magazine, Seminole, and The New Yorker. As a published author, her book on beauty and style is available at bookstores nationwide and at Amazon and Barnes & Noble stores.