Author. Brand strategist. Liberal realist. Dog lover. Those are just a few key things to know about Margot Bloomstein, at least according to her Twitter profile. There is so much more to this accomplished brand and strategy consultant for Appropriate Inc. Her specialty is spot-on brand content that will achieve sustainable growth for many different industries. Some of the companies she has worked with include such diverse offerings, like Timberland shoes, Lindt chocolates, Harvard University, Sallie Mae, and the Rhode Island Public Transit Authority. With a diverse portfolio of work to draw on, Margot is happy to talk shop about her industry as a frequent keynote speaker. The Content Marketing Conference is happy to have her on the agenda this year in 2020. 
Her Book is all About Content Strategy
As an author, her book is titled Content Strategy at Work: Real World Stories to Strengthen Every Interactive Engagement. It goes into details on how to develop a framework for content strategy, case studies where it worked exceptionally well, and how to develop the sales techniques that will make the marketing efforts successful. You can also download a sample chapter of her book on her website, or just purchase it directly from Amazon. 
With over two decades in the industry, Margot frequently makes appearances at different conferences around the world, including the prestigious SXSW (South by Southwest). 
Margot also teaches graduate workshops in brand strategy at Austrian University in Graz. 
The Workshops She's Leading at the Content Marketing Conference
This year Margot is in charge of two different workshops. The first one is on April 21 at 1 pm called "Building Trust by Bringing Vulnerability Online." This is going to go into how to create depth and emotion by being real with your targeted consumer. Humanity and transparency, according to Margot's unique strategy, sells well with all kinds of different brands. It's all about building a loyal clientele who trusts what you say as a marketer. This promises to be a workshop that lasts four hours with some truly valuable information. 
The next class she is doing is about the same information just in an abbreviated form of 40 minutes on April 22 at 10 am. If you can't catch the first longer form workshop, it will definitely be of good idea to not miss the shorter version. Or take both if you really want to walk away with a stellar idea of how Margot executes effective content marketing and brand strategy. 
Follow Her Tweets @mbloomstein
Margot has a very active Twitter feed with lots of information about the conference workshops she attends. The information she provides is valuable and entertaining. She also recently had an interesting experience which she documented on social media about getting to taste an 82-year-old wheel of mountain grown Italian parmigiano reggiano cheese. Her enthusiasm is adorably endearing. 
If you can fit her into your schedule at the Content Marketing Conference it will be well worth your time to pick this person's brain on effective content strategy. Margot Bloomstein is definitely a bright star in the content marketing world. 
---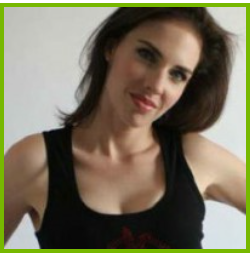 Kelly R. is a Beauty Editor and experienced copywriter, with a keen eye for creating all kinds of marketing content that sells. Having a background in journalism, she has written for many different online and print publications including Allure, Mode Magazine, Working Mother Magazine, Seminole, and The New Yorker. As a published author, her book on beauty and style is available at bookstores nationwide and at Amazon and Barnes & Noble stores.