Everyone loves to laugh, right? That's why the Comedy Keynote Series at the Content Marketing Conference is back with one of those featured comedians being Don McMillan. Not only will he be a part of the comedy presentation on Wednesday, April 22nd from 5:30-6:30 pm at the Keynote Theater, but he will also be around for the reception and comedy club after. 
Don McMillan is the Chief Comedy Officer of Technically Funny
Don McMillan's brand and website is called Technically Funny. His background is very unique for a comedian. Don has a Master's Degree in Electrical Engineering from Stanford University. You don't normally expect someone so funny to be an Ivy League graduate. Before he became a comedian, he started a tech company called VLSI Technology and went on to be a member of the team that designed the first 32-bit microprocessor. This is Bill Gates-level intelligence, people! 
Then in 1996, his life took a completely different course into comedy. He won the title of Comedy Grand Champion on the television talent show, "Star Search." That led to appearances on various late shows, HBO, and internet fame. 
Corporate Comedy is His Specialty
By combining his knowledge of the tech, corporate, and comedy world this angle led Don into becoming the perfect go-to comedian for comedy shows at big companies, like Google, Ford, Apple, IBM, and ExxonMobil. His presentation style is unique and customized for each company he performs at using a PowerPoint to complement sly and interesting observations about life and business. 
Over the past two decades, he has done a whopping 800 of these types of shows with much success. The CBS Business Network even named him the #1 Corporate Comedian, a title he's not afraid to boast about (with good reason). Think about how hard it is to perform for a corporate crowd. And one that's not drinking alcohol at a business event, as opposed to a regular comedy club where the drinks are flowing. This comedian has some serious comedy chops. 
Get a Preview of His Act 
If you want to get a preview of the type of show that Don does, you can go to his website and purchase any of his one-hour comedy specials. The latest one is called, "Engineered for Laughs." There are two more before that called, "Life From My Cubicle" and "Technically Funny 2.0: A User's Guide to Life." All of these specials feature his hilarious PowerPoint slides, and Don's YouTube hit, "Life After Death by PowerPoint." Don can weave some comedy magic with a PowerPoint that's for sure. 
The Content Marketing Conference is proud to have such a successful and engaging comedian at their event this year. This is definitely a part of the conference that you are going to want to be a part of. His hour long show promises to be a highlight of the conference because laughter truly does make everything better. 
---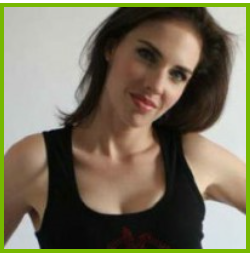 Kelly R. is a Beauty Editor and experienced copywriter, with a keen eye for creating all kinds of marketing content that sells. Having a background in journalism, she has written for many different online and print publications including Allure, Mode Magazine, Working Mother Magazine, Seminole, and The New Yorker. As a published author, her book on beauty and style is available at bookstores nationwide and at Amazon and Barnes & Noble stores.