Knock, knock, who's there? CMC 2020, CMC 2020 who? CMC 2020 the best content marketing conference on the east coast and you better be there!
Well, although that may not be that funny, the CMC's Keynote Comedy Speaker Series is! No Joke! There's a reason this is the third year the best comedians in the content marketing business are returning to CMC 2020. Humor sells and lightening up the tone with our target audiences will earn their trust and respect. Everyone loves a good laugh! Think of the Geico gecko, the M&M candy mascots and Burger King's king. These are just a few of the many brands who have found a way to connect with audiences sense of humor to create loyal and repeat customers. Take the insurance industry, for example. Insurance isn't funny, right? Well, thanks to the insurance content geniuses, they knew they had to find a way to personally connect with customers. The common thread that made their boring industry tick was humor. Geico, State Farm, and Liberty Mutual are just three of the insurance companies who deploy humor to brand their products. Humor personalizes, entertains and connects us together. Everyone enjoys a good laugh and wants to be entertained. That's why CMC 2020 is featuring some amazing speakers who can take a serious subject and show us how to put a funny swing on it. Humor is powerful and this year CMC 2020 in Boston will show you have comedy and marketing collide for the best customer experience ever.
All the world's a stage and here are a few of the speakers that will take their place at CMC 2020 and shed some hilarious spotlight on ours. Bore no more and knock, knock it right out the door.
Comedy Keynote:  Michael Albanese
Wednesday, April 22, 4:30pm – 5:00pm
Keynote Theatre
Michale Abanese uses his everyday experiences for his comedy routine and content creation. A New York native, his clever and quick wit will keep you on the edge of your seat. You might recognize him as he is in many commercials, the host of Flavor Makers cooking show, a character on BET's hit, The Game, was featured in American Dirtbags. Mike Albanese performs all over the country and presents at conventions and industry summits on his favorite topic, humor! We look forward to his keynote presentation at CMC 2020.
Comedy Keynote: Don McMillan
Wednesday, April 22, 5:30pm – 6:30pm
Keynote Theatre
Talk about a marketing and comedy collision! Comedian Don McMillan has a Master's Degree in Electrical Engineering from Stanford and helped design the worlds' very first 32 bit microprocessor. How did he get into stand up comedy? In 1993, he was the famous show,  Star Search's, $100,000 comedy grand champion! Put that in your microprocessor and smoke it! That moment changed his life forever, turning his engineer career into a comedic platform where he now shares his wit with worldwide audiences. He has appeared on The Tonight Show, HBO and many other popular programs. He combines smart comedic observations with real life situations. He is a content creator for corporate comedy shows like Apple, IBM, and Ford. We are looking forward to his keynote at CMC 2020.
Comedy Club: 
Wednesday, April 22, 8:00pm
Westin's Laugh Boston's Theatre
Get ready to laugh and have a great time at the popular CMC Comedy Club
Turn on your sense of humor and prepare for a laugh out loud humor overloaded evening featuring comedians from around the globe. There may even be a few of our own Comedy Keynotes that provide encore presentations that are funnier and wittier than before. These corporate turned comedic pros will take humor to the next level so you can see how comedy and marketing collide for the best customer experience ever! 
Knock, Knock…Who's There? We hope you are so register today for CMC 2020 and prepare to laugh and learn.
---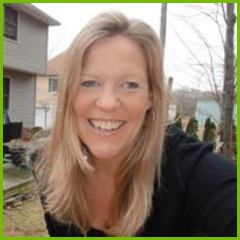 Susan W. studied at Bowling Green State University in Ohio where she earned her Bachelors Degree Marketing Communications. She's had the opportunity to work in the marketing and public relations departments of some very dynamic companies including a nationally recognized direct sales company, a trade show/association management company, a fragrance manufacturer a a gift and home accent distributor, an art center, a Chamber of Commerce and most recently a nationally recognized University. She has also worked as a freelance writer and completed assignments for a variety of topics ranging from resumes to research, from fashion to friendships and everything in-between. She is a trend watcher in many different industries and is well read on many topics.