As we count down the days to CMC 2020, when we'll come together in the spirit of content, our weekly roundup is here to bring you the latest from our speakers, the content marketing news, and everything exciting about content marketing strategy! 
Shakespeare Was Right about Content Marketing: We're Merely Players
Should great performance be your goal? Or great *expression*? via Tamsen Webster
True in life and true in content marketing: all the world's a stage and we're merely players upon it. CMC 2020 keynote speaker, Tamsen Webster, embraces this concept and asks the question of whether it's important to improve your content marketing performance or work on its expression. 
Read through her complete article to learn more about the difference between performance and expression and how you can combine the two for a content marketing strategy that's worthy of a standing ovation.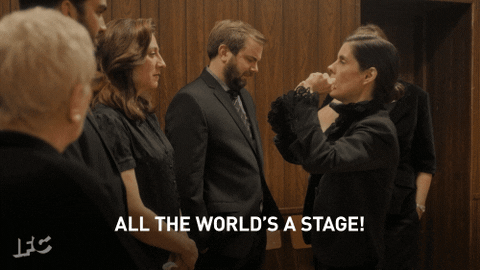 How to Seem More Human (Even If You're Already a Human)
Three Ways to Humanize Your Outreach at CMC 2020 via Content Marketing Conference
Businesses and brands are made by and run by people, but often their messaging comes across as less than human. The problem with sounding like a robot or adding machine is that you risk compromising the quality of connections you make with your audience. 
This article from the CMC provides a complete guide to humanizing your content strategy in order to create relatable content and make better connections with your audience.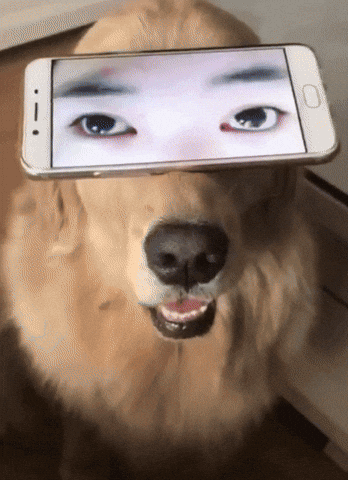 Market Like a Genius, Using Genius-Level Tools
6 AI Tools to Help you Get Smarter in Your Content Marketing via Content Marketing Institute
Sure, you can work more, think harder, and spend more time strategizing, but the easiest way to improve your content marketing strategy is to use intelligent tools throughout your process. 
Take a look at this article from Content Marketing Institute that provides a quick list of six new artificially intelligent tools that will effortlessly boost your content marketing efforts. 
Same Game, New Strategy
New Keyword Research Tips for 2020 via SpyFu
Google has become so proficient at answering searchers' multitudes of questions, that we often don't even need to click on a search result to find an answer. This might seem like bad news for content marketers, but in this webinar shared by SpyFu, the company argues otherwise. 
Turns out, there's plenty marketers can learn from searches alone like whether or not someone's ready to purchase or sign up and what it means when someone chooses not to click on your content. Watch the full webinar to learn how to adjust your strategy to make the most of Google's efficiency and featured snippets.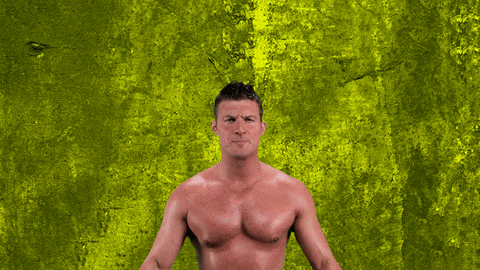 How to Avoid Content Marketing Kryptonite (i.e. Disappointing Content)
Time to Evolve: Making Sure Your Content Does Not Disappoint via WriterAccess
What's the worst thing you can do to an audience? Disappoint them. In content marketing, members of disappointed audience don't throw tomatoes; they simply abandon their loyalty to your brand. Although the solution – don't disappoint your audience – might seem simple to avoid. It can be difficult to consistently please an audience in a world of ever-improving content.  
This article from WriterAccess argues that you must evolve your content and content strategy in order to keep up with or – even better – stay ahead of your audience's evolving expectations. For a simple strategy to avoid disappointing your content marketing audience, take a look at the complete article.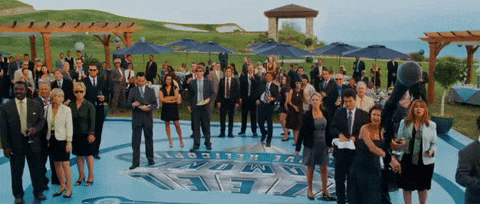 Learn how to evolve your content and your brand, while developing your audience connection and more at CMC 2020! 
---
Jennifer G. has experience writing in many different genres, forms, voices, and venues. Though she has written content for a diverse group of industries, her most extensive experience is within banking, finance, medical, health, veterinary, and consumer goods. Jennifer worked in the financial industry for nearly thirteen years. During her time in banking, she held many positions (working as a teller, new accounts specialist, bookkeeper, staff supervisor, social media and marketing manager, security, and loan officer). As the bank's marketing officer, she managed website content, social media content, radio advertising, and the company newsletter.