When you're getting ready to head to a convention, have you including updating your apps and tech to make the process go more smoothly? As the world's industries undergo digital transformation, a range of new tools are becoming available that make your convention go more smoothly than ever, whether you're keeping up with changes to your travel plans, updating your social media, tracking your new contacts or staying on top of everything the convention has to offer. Here's some top tech you may want to have ready to deploy for CMC 2020.
CMC Ready: Top Tech for Conventions
Evernote
As a writer on the go, Evernote is my go-to app for storing important information and documents that I'm going to need while traveling. It's easy to access from my phone, laptop or desktop. You can use it for free, but the small cost for the premium features is a worthwhile investment. It works well to snap a quick picture of your receipts and tag them for the specific trip, to share documents with others and to have important paperwork at your fingertips, such as spare copies of tickets and reservations.
MileIQ
Whether you're driving to the airport or driving to Boston, there's nothing quite as annoying as realizing that you've forgotten to log your beginning mileage for your drive so that you can be reimbursed. MileIQ detects when you're in motion and records your mileage for you, creating an automatic log of up to 40 trips per month for free or additional trips for a monthly subscription. All you have to do is go back through your log and record which trips are business related.
Google Assistant or Siri
Okay, so these are more items that are already on y our phone than independent apps, but if you're not using them, you're losing out. Set an alarm so that you don't oversleep and miss your first session. Get a unique playlist to download for your flight. Look up a local taxi service to get across town or find out when the next train is coming. Set a reminder to reach out to a new contact after the conference. There's so much these tools can help with, and they're all hands-free.
Flio
Sure, you could find your way between connections in the in-flight magazine or try to squint at the tiny airport map on your smartphone to figure out where the next flight is departing or where exactly in Logan you're arriving. But there's a better way. Flio has off-line maps for over 3,000 airports, including services, shops and restaurants, while tracking arriving and departing flights for your current airport, providing special deals and giving you simple access to airport WiFi and VIP lounges.
Bizzabo
Of course, once you get to the conference, you'll want to be able to stay on top of everything that's going on. Bizzabo is a very popular event app, used by both CMC and INbound to help keep their attendees up to date. By downloading Bizzabo, you'll have instant access to the full agenda, the ability to download and pick your favorite sessions and book your workshops in advance, securing your spot. When you register for CMC, you'll get instant access, allowing you to download it to keep up with activity. 
By adding a few of these apps and playing with them before you leave home, you'll be able to better enjoy your conference experience while streamlining your workflow. Wait, you haven't registered for CMC 2020 yet? What's holding you back? With dozens of industry influencers, thought leaders and hundreds of fellow content marketers, you'll find some amazing ideas and a ton of solutions for your content marketing woes. Register today and discover just where #CMC2020 can take your business.
---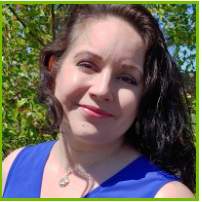 Cathleen V. is a multi-talented writer with extensive knowledge in a wide variety of areas. As a top 1% content writer out of over 22,000 on another site she writes on and with excellent feedback on Writer Access, she has a finger on the pulse of what's trending on SEO and the internet today; as a reliable, intelligent, creative writer, she can fulfill your needs now and in the future!  With a MS in Plant Science focusing on sustainable agriculture and four years greenhouse management experience, she has the knowledge of not only what gardening techniques are the easiest, but the best for the planet as well. As a small business owner in the arts industry for over twenty years, she can write articles covering the latest in display, social media marketing, trends and art show management.