MobileMonkey is a catchy name for a company. They are one of our notable sponsors for the upcoming Content Marketing Conference 2020 in Boston.  If you aren't familiar with what MobileMonkey does, they are according to their tagline, "the world's best chatbot." It's true. That's what they do in a nutshell, but dig a little deeper and this mobile application does so much more for brand strategy. If as a content marketer you want to connect online with your customers with any type of web chat, SMS, or Facebook messenger bot, they are your go-to connection. Customer service and marketing through chatbots? MobileMonkey has mastered this concept in spades. Let's learn a little bit more about where MobileMonkey comes from and the considerable brains behind the organization. 
Created by Marketing Genius Larry Kim
Larry Kim is the founder and CEO of MobileMonkey. He is an expert in chatbot marketing, along with Facebook ads and entrepreneurial start-ups. Basically when you look over his body of work, Larry is a digital marketing genius. Larry is also a contributor who is always happy to share his considerable expertise on CNBC, Medium, and INC. Magazine. His original company, WordStream, was purchased by Gannett in 2018 for an astonishing amount of money. The company today employs over 300 people, and manages ad revenue for many different brands. 
When he started MobileMonkey, he wanted to come up with a concept that was free and easy to use. It's estimated that over one billion people per day use Facebook Messenger marketing, the most popular mobile chat application hands down over any others. It works for things like surveys, webinar registration, and drip campaigns, just to name a few of the services the app provides. This type of application can also help brands to grow their customer lists, upgrade Facebook ads, send out chat blasts, and auto respond to comments. 
The app truly can make the consumer feel more like they are connecting with their favorite brands online and through Facebook. Creating conversation funnels can also help brands figure out what their customers what and how to increase conversion rates. As a valuable tool, MobileMonkey is ideal for brands and agencies to build leads and be more successful in this very tech savvy world. 
Named Best Marketing Bot Platform for 2019
MarTech Breakthrough just recently announced their tech award winners for 2019. MobileMonkey walked away with the award for Best Marketing Bot Platform for 2019. People love how easy it is to engage with MobileMonkey's targeted chatbots to better service customers around the globe in many different industries. 
Content Marketing Conference is Proud to Have MobileMonkey Represented
The Content Marketing Conference is excited to welcome MobileMonkey again this year, and we encourage you to visit their booth in the exhibit hall of the Boston Westin Waterfront at the event. Feel free to chat with their team about what great things a chatbot can help your brand achieve with just the right communication tool in your back pocket. 
---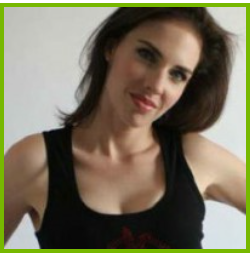 Kelly R. is a Beauty Editor and experienced copywriter, with a keen eye for creating all kinds of marketing content that sells. Having a background in journalism, she has written for many different online and print publications including Allure, Mode Magazine, Working Mother Magazine, Seminole, and The New Yorker. As a published author, her book on beauty and style is available at bookstores nationwide and at Amazon and Barnes & Noble stores.