Content marketing conferences need certain elements to be successful. They must have great content, of course, along with a comfortable venue, and exceptional speakers. To be truly successful, though, every content marketing conference needs an "Idea Whisperer."
A whisperer as "a person skilled in taming or training a specified kind of animal, typically using body language and gentle vocal encouragement rather than physical contact," according to Oxford dictionary. An Idea Whisperer, then, is someone who trains wild ideas into success content marketing approaches.
Meet Tamsen Webster: Idea Whisperer
Tamsen Webster is one such idea whisperer. In fact, Tamsen is a professional Idea Whisperer who helps people turn their ideas into action. Tamsen uses her Idea Whispering skills to change how conference-goers see, "Because when we change how people see, we change what they do. And when we change what they do, we change the world."
With a combined 20 years of experience in message and brand strategy, four years as a TEDx Executive Producer, and 13 years as a Weight Watchers leader, Tamsen is one of the most in-demand consultant on finding ideas that move people into action. Today, she travels around the world, giving keynote speeches to enterprise companies like Johnson & Johnson, Verizon, and State Street Bank. Webster helps companies of all sizes learn how to present their big ideas in order to earn the sales they deserve.
Marketers need a consistent, compelling story that sells their brand, products, and services. Most marketing teams face one common problem, though – coming up with a consensus on what that story is. Why? Tamsen points out that there is never just one story, and the story is never finished. The story that works for one person or situation may not work for another, and the story most marketers need to tell is not over yet. Brand stories are in a constant state of construction in which marketers and customers work together to create a brand's unique story structure. Tamsen refers to this as The Red Thread®.
The Red Thread®
The Red Thread® allows marketers to create stories that help customers achieve their goals, which in turn helps the brand achieve theirs. The Red Thread® creates strong seams between patchworks of individual stories. This approach helps make marketers and their customers create schema, which is a pattern of thoughts and behaviors that organize snippets of information and the relationships between them. The Red Thread® and the schema it creates changes how people see, and as the result, changes what they do.
An Idea Whisperer can help marketers find The Red Thread® in even the most tangled marketing strategy. Tamsen Webster performs Red Thread® audits on high-stakes content and messaging to strengthen brand stories, and offers Scalable Storybook™ sessions that help define the mindset of a brand's primary market and build stories. Tamsen also does content marketing conferences in which she helps other marketers find and develop their own brand stories. Every content marketing conference needs an Idea Whisperer to help marketers find The Red Thread® and other resources for promoting their brands.
You can learn more about The Red Thread®, Tamsen Webster, and other marketing tips at the 2020 content Marketing Conference.
---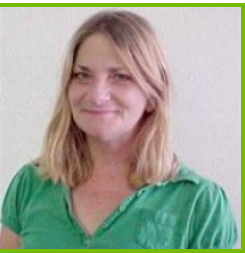 As a webmaster and marketer, Lynn H. understands how to use keywords and best SEO practices to get articles found in search engines. Lynn specializes in medical, marketing, science, pharmaceutical, social media, nutrition, health, weight loss and exercise articles, but also writes about music, gardening and more. Lynn serves as webmaster, content curator, and editorial consultant to five cities in Illinois, a municipal library, police and fire departments, a local Habitat for Humanity, several historical societies and community groups. You can always count on Lynn to deliver professional, polished content that is relative to your industry.