It would be disingenuous to start a speaker profile on Scott Kolbe by touting him as a top-rated media relations and strategic messaging guru. Only because that description barely scratches the surface of who Scott Kolbe truly is.
A self-described "partner, marketing strategist, and climber of mountains," Kolbe is at home on the steep hillsides and cliffs of the Midwest as much as he commands the stage at conferences and workshops, or in the office, as he works his PR magic.
Kolbe is the owner of Kolbeco, a Marketing and Public Relations firm based near St. Louis, Missouri. He's extremely proud of the curious and creative group of people who see no boundaries on big thinking and all share one similar belief: that a powerful story has the ability to elevate and inspire confidence in a brand like never before.
Follow Scott Kolbe Up the Mountain at CMC2020
Kolbe has conquered multiple Ironman triathlons and hiked to the top of 14,000-foot mountains in Colorado. In fact, his online business profile suggests less than a handful of places he might be found when not in the office: on his bike, in the pool, or roaming the American West. His hobbies reflect his overall work ethic and commitment to all that he puts his mind to.
Kolbe graduated from the University of Missouri in St. Louis, where he studied Economics with an emphasis on Business and International Relations.  Because he thrives at multitasking, he has also served on multiple non-profit boards.
All told, Kolbe has decades of experience in marketing and has focused on helping businesses, organizations, and personalities in a variety of industries with a wide range of services.  His clients have appeared in the Wall Street Journal, on NBC's Today Show, and CNBC's On the Money. They've been featured in Newsweek and in the pages of Forbes.
Kolbe leads creative and strategic direction at Kolbeco, and will come into Boston looking to help you fortify your brand confidence.
Break out from Boring with Scott Kolbe
Kolbe's April 23 session at the Content Marketing Conference promises to help you break out from boring. What does that mean exactly? It means figuring out how to create an emotional and human connection with your audience.
What Kolbe wants his audience to see and understand is that a 'brand' is firmly in the hands of customers and social media fans. Their response and engagement will determine your successes and failures, which means you need to earn their trust. You do that with proven storytelling techniques to engage your current customers and enlist new influencers and ambassadors of your brand.
The goal is that you'll leave this session with clarity on how to transform your marketing and your message with content that hits your audience on an emotional level. 
Can You Keep Up With Scott Kolbe?
One of Kolbe's recent blogs talks about fresh perspectives and stepping back from assumptions that you know all there is to know when it comes to running a business.  Instead, Kolbe points out that the rate of change in the business world means you'll never come close to having all of the answers. You have to be good at taking a second look, he says, and start turning problems on their head to seek out new avenues of opportunity.
Come to the Content Marketing Conference in Boston on April 21-23 and see if Scott Kolbe can help turn some of your business problems into fresh and exciting opportunities. He's part of a full agenda that also includes workshops, keynotes, tool talks, and so much more. Register today for CMC2020!
---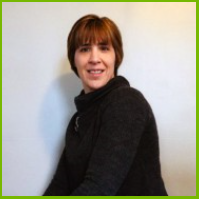 Stephanie S. is a writer, content editor, web producer, and social media enthusiast with a passion for telling stories. She has 15 years of experience in news, managing web content and social media channels, writing and producing content for online, supplementing stories with various assets and using proven SEO techniques to drive traffic. Stephanie was a long time blog contributor for several companies and specializes in short and long-form content production for businesses. She has written hundreds of articles and blogs on home health care and home care, eye care, and veterinary topics.