Everyone's doing it…and so should you. It's all about branding with a touch of humor. We're talking about content marketing and a little thing we call branding. Branding has always led the way for companies to get the word out about their products and services. But today  it is bigger and brighter than ever and a serious way to tickle your customer's funny bone and boost your big, bad, and hopefully funny bottom line.
Laugh All Day Long!
The upcoming Content Marketing Conference in Boston has an entire day devoted to humor. It's Comedy Marketing Day and there are amazing, seasoned keynote speakers that will share their secrets to using humor in content marketing. One in particular is Leigh Kessler, VP Charity Engine. His specialty is sharing a wealth of branding ideas, especially using humor just the right way to get your point heard loud and clear. His background is stand up comedy, however this stand up comedian turned professional branding master can combine marketing and comedy to have you belly laughing all the way to the bank and back. So make sure to add his presentation to your schedule, because if humor is your thing, he's your man with a proven plan.
His resume is impressive as he is an acclaimed comedian on the VH1,  appearing on popular programs including "The Greatest",  "Best Week Ever", and CNN Headline News. Today, you can find him on the road in a different capacity. He assists some of the biggest and brightest companies with their branding strategies and the list is impressive, to say the least. Maybe you know  Microsoft,  Johnson & Johnson, General Electric and Kraft?  You might even recognize a little brand called TUMS. He's helped them conquer their fear of humor and will be in the house during our fast approaching. Content Marketing Conference to help you conquer yours too.
Leigh Kessler Will Help You Say, "I Get it!"
Leigh is known to entertain and use, guess what,  humor to get his point across.  He will take a funny idea and help you figure out how to make everyone "get it! He'll share ways that you will immediately incorporate into your marketing campaigns and improve your results. Some even said that his presentation was "transformational" and more importantly tons of fun. Don't' worry, Leigh practices what he preaches so his style is both entertaining and engaging leaving you with different ways to tell your company's story. Leigh is the perfect blend of fun and informative! You're going to love how he uses his personal experiences (and he has many from his stand up days) his passion for helping people succeed to deliver an exciting, engaging and memorable branding lesson. If you want your products to stand out in a super competitive field that changes as much as people change their minds, then attend this informative session and let Leigh Kessler show you a thing or two about the power of humor in branding.
Register Right Now For CMC
This is no laughing matter. If you want your funny bone to be tickled and learn how to use humor to boost your business, Leigh Kessler's Keynote Speaker Spotlight is for you! Register now to attend the Content Marketing Conference in beautiful Boston, April 16 thorough April 19, 2019.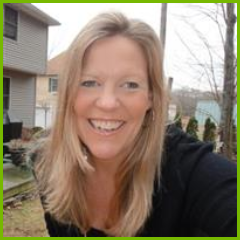 Susan W studied at Bowling Green State University in Ohio where she earned her Bachelors Degree Marketing Communications. She's had the opportunity to work in the marketing and public relations departments of some very dynamic companies including a nationally recognized direct sales company, a trade show/association management company, a fragrance manufacturer a a gift and home accent distributor, an art center, a Chamber of Commerce and most recently a nationally recognized University. She has also worked as a freelance writer and completed assignments for a variety of topics ranging from resumes to research, from fashion to friendships and everything in-between.