CMC 2019 Day 1: Our Fearless Leader Byron White Leads MasterClass
It's Day 1 of CMC 2019! Are you ready to have some fun, learn some serious content marketing skills, and network like crazy with people from all over the country just like you? We bet you are. The first day is always a cool kickoff to the phenomenal experience that our 5th annual Content Marketing Conference will be for you as an attendee this year. We're excited to share with you some of the details of Day 1 with events and classes that you aren't going to want to miss. Plus, our fearless leader, Byron White is going to lead a MasterClass you are definitely going to want to attend.

The Agenda For Day 1: Tuesday April 16, 2019
After registration begins at 8 am, you can walk around to explore the exhibit hall with vendors, sponsors, and companies from all around the globe. This space is a home base you can come back to between classes to chat with exhibitors to find out more information about their brands. They usually have free goodies and swag for attendees so you'll be sure to walk away with some cool items to take home. This is also a great opportunity to meet some keynote speakers and other attendees that are walking around the exhibit space, making new friends in the process. You may even meet someone you can pal around Boston with on your time off to see many of the historical sites that this amazing city as to offer.

A Content Strategy Class: The First MasterClass Led By Byron White
First up is a MasterClass led by Writer Access CEO and founder, Byron White, which is all about content strategy. This class will allow you to go in-depth into tips and tricks into tweaking your content into the right direction. You'll learn how to get the best ROI demand for your work and time on each project you do. He is co-leading the class with two very special guest speakers. One is Samantha Stone, author and founder of the Marketing Advisory Network. She is a firecracker marketing junkie with a very entertaining and engaging take on being your own "revenue catalyst" for your marketing efforts. The other class lead is Melissa Sciorra, who is the Senior Manager SEO of SmarterTravel, a TripAdvisor company. Her specialty is working in the best SEO practices for your content strategy.
This three-hour class promises to be a powerful and entertaining take on everything content strategy. Start your Day 1 off on the right foot by signing up for this one as soon as possible.

A Few Other Notable Sessions Through The Day
There are so many sessions on Day 1 that you are going to want to check out. If Byron's MasterClass is full, check out Josh Bernoff's "Writing Without Bullshit." He is President of WOBS LLC, which is his brand that goes into how to boost your career by saying what you mean. Many people struggle with being concise and Josh will have you on the right track to being direct in your business dealings to get the outcome you want. This is also a three-hour class from 9 am to noon.
Later in the day you have the option of "Building A Brand Driven Message" with Melissa Bloomstein of Appropriate Inc, a "Conversion Rate Optimization" MasterClass with Ayat Shukairy of Invesp, or take a LinkedIn MasterClass wtih AJ Wilcox of B2Linked and Josh Steimle, the founder of Influence Inc. All of those sessions run from 1 pm to 5 pm.

End The Day And Begin Your Night With The Welcome Reception
Your day will end, but the fun doesn't stop at night with a welcome reception from 6 to 8 pm at the City Bar. This is a chance to kick back, have a cocktail or glass of wine, and chat with other attendees. With gorgeous views of the waterfront, the seaport district is the place to be in this chic but casual venue. Luckily, this hip bar is located within the Westin so you don't have to leave the property to enjoy this gathering.

Tweet About Your Experience For Your Social Media Presence
We love it when our attendees tweet about their experiences ongoing at the conference between sessions and classes. You know how important social media marketing is for your business and brand as a content specialist, right? Use the hashtag #CMC2019 to tweet, but also follow the speakers and Writer Access people you meet as your network your way around the exhibit hall each day. This is a fun way to engage with everyone involved during the conference to really join in on the excitement and buzz. Enjoy Day 1 everyone!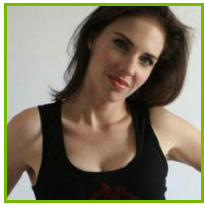 Kelly R. writes about numerous topics, including beauty, style, finance, real estate, technology, and specialized marketing topics. If you have an SEO problem, she has a solution for you. Some of her specialties are copywriting for websites, article writing and blogs, product reviews, descriptions, script and video writing, email and newsletter creation, ghosting writing, editing, and proofreading. This gal can do it all! Just ask her how she can help you with your unique content creation.