As a content creator, do you lay awake at night wondering how to hook your audience's attention? In today's crowded content field, you have less than ten seconds to catch and hold the reader's attention. Don't worry, we've got you!
Join us at the Content Marketing Conference (CMC) in April to learn real-world techniques that will give you the edge you need to stand out among the sea of mediocre content. During five actionable sessions, learn the art and science of creating content that transforms browsers into loyal customers. Web-savvy consumers seek information they want and need. If you provide it you just may find yourself "magically selling without selling."
Generate Fresh Ideas
Good content starts with good ideas. Join Reddit's Daniel Russell of Go Fish Digital to learn the Secret Sauce: Harvesting Content Ideas from Reddit. If you've ever used Reddit, you know people speak candidly about their interests and upvote topics they love (and down vote those they don't appreciate). We challenge you to build a more opinionated and honest focus group!
Sharpen Your Writing
Once you have a list of engaging topics, it is time to start creating! Join us for a power trio of sessions to dig deep and sharpen your writing and communications skills. Writing Without Bullshit led by Josh Bernoff, President of WOBS LLC helps you get to the point with crisp, clean content. Bernoff is a sought after author and blogger who penned what some describe as the Elements of Style for the modern age.
Next, connect with your reader with a proven six-step process led by Lindsay Marder of  Digital Strategy Boot Camps in her session How to Create "Intentional" Content that Connects. Mader proved her chops as the author of over 75 engaging books in 50 different markets.
Finally, in "SOS: Write for Action," Mindset Digital CEO Debra Jasper Founder shares techniques to create short, organized, and skimmable that engages readers and gets results.  As a seasoned journalist, Jasper perfected her technique in keeping busy people informed and engaged.
Explore New Content Options
These days, your content options are endless. Blog posts, infographics, social media copy, white papers, e-books, and email campaigns are just some of the options. Business books and direct email are two options that your competitors may overlook.
Learn the why, as well as the how in Josh Bernoff's workshop covering How (and Why) to Write a Business Book. We know you just won't get enough of him during his earlier session "Writing Without Bullshit." He will cover all the basics you need to establish yourself as a leader from the creation of your book and through the promotion of that book.
Anyone involved in content marketing needs to learn the basics of email marketing. We will take it one step further and offer you the chance to learn "How to Create Addictive Email Content and Campaigns" with AWeber's Senior Content Marketing Specialist Elisabeth Willits. She gets right down to the details with information on how to improve your open rates, how long your email should be, and more! Willits creates content for one of the top email marketing platforms, so she knows a thing or two about the addictive power of a well-crafted email campaign.
Are you excited? So are we! By the end of the 2019 Content Marketing Conference, you will have fresh ideas to help you crush it by creating engaging, desirable content. Win customers and impress your boss (or clients) with actionable techniques and insights.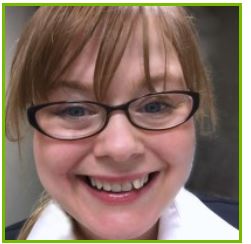 Sam S. is an active blogger who manages two publications. Her flagship site covers fitness, food, and lifestyle. She also maintains a book and entertainment blog. In addition to her blogs, Sam is an active guest contributor. She contributes on-going columns for a few publications. These on-going gigs include a weekly consumer tech column, a comparison shopping guide series, and a bylined series on social media marketing and personal branding.