This week's Thursday Trends will brush the gunk off your content marketing strategy and leave it minty fresh.
Read on to find out the five hottest social media and content marketing blogs to follow in 2019, how data journalism can orchestrate viral content for your brand in four steps, and the latest research in the B2B and B2C content marketing industry. And discover the marketing genius behind your twice-daily craving for a tingly, clean mouth (and how your brand can do it, too.)
Marketing Made Me Do It
What We Can Learn From Toothpaste Marketing: The Power Of Habit! via Writer Access
If you think that the desire to have a fresh, tingly brushed mouth is because humans have always had to brush their teeth since the beginning of time, then you will love this article. The author shares the secrets marketers use to create habit loops that transform unknown products into household staples.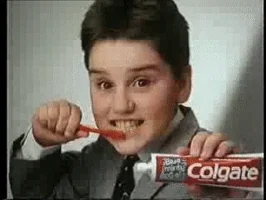 In this read, you'll take a historic journey with the marketing genius that used cues and rewards to take brushing teeth from a passed over luxury to a twice-daily ritual.
Can't-Miss Social Media Blogs
5 Social Media Blogs That You Need To Know About In 2019 via Forbes
If you're marketing your content on social media, then don't miss this list Forbes pulled together of the most enlightening social media and content marketing blogs.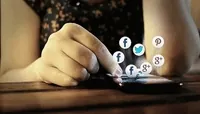 These five killer blogs offer daily, updated info from the industry's top experts on social media marketing and the hottest tools available. They're also a fantastic source on the latest updates on algorithms, features, and releases that directly affect your content strategy. Subscribe to these blogs to keep your social media game sizzling.
Data Journalism
How to Use Data Journalism in Your Content Marketing via The Drum
Did you know that even though 60% of content marketers publish at least one new post a day, the average number of social shares have dropped by 89%? With the massive influx of information coming in, readers no longer have the time or interest to read every post from the sites they follow.
In this article, the Drum breaks down the four steps for how data journalism helps marketers create new content that's breaking news and orchestrated to go viral.
Content Marketing Industry Facts & Trends
10 Fast Facts To Consider In Your Content Marketing Plans via Forbes
Forbes has pulled together ten of the latest content marketing industry facts and data based on research in this handy list. Get the scoop on content strategy and platform trends like what's surpassing Facebook traffic, what 88% of digital marketers are doing, and what 90% of successful content marketers prioritize. Also get stats on consumer habits like where 71% say they would be willing to spend their money and how many sites buyers visit before making a purchase.
Hottest B2C Content Marketing Trends in 2019 [Infographic] via Business 2 Community
Discover seven of the hottest B2C content marketing strategies based on the trends and statistics represented in this juicy infographic from Digital Marketing Philippines.
Dina R is a writer, life coach, and yoga instructor with 10+ years experience writing online business, article, and newsletter content. Articles have been syndicated and featured on MSN Lifestyle. Niche specializations and experience in dating, relationships, yoga, fitness, and healthy living.