Tuesday April 11
7:00AM – 8:00AM
•
Breakfast
8:00AM – 12:00PM
•
Workshops
1:00PM – 5:00PM
•
Workshops
5:00PM – 8:00PM
•
Welcome Reception
Wednesday April 12
7:00AM – 8:00AM
•
Breakfast
8:00AM – 10:00AM
•
2 Keynotes
10:30AM – 12:30PM
•
Sessions
1:30PM – 4:00PM
•
Sessions
4:00PM – 5:45PM
•
2 Keynotes
5:45PM – 7:00PM
•
Reception
7:00PM – 10:00PM
•
Life is Good Party
Thursday April 13
7:00AM – 8:00AM
•
Breakfast
8:00AM – 10:00AM
•
2 Keynotes
10:30AM – 12:30PM
•
Sessions
1:30PM – 4:00PM
•
Sessions
4:00PM – 5:30PM
•
2 Keynotes
5:30PM – 7:00PM
•
Superhero Reception
8:00PM – 12:00AM
•
Comedy Marketing Club

Spectacular venue. Funtastic events.
The Westin Boston ​​​​​​​Waterfront
We selected the Westin Boston Waterfront resort to help us take CMC to the next level, with it's prime location, killer water and city views, and first class experience on just about every level.
Superheroes Award Reception
Our closing award reception bring a content marketing awards ceromony to recognize the best (and worst) content marketing campaigns in the last year. Superhero costumes are encouraged, and welcome for all!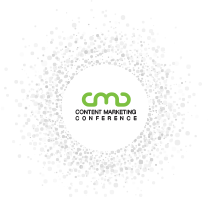 Life is Good Party
Join us at the Life is Good Corporate Tavern in Boston, blocks away from the Weston featuring stunning views of Boston Harbor and the city. Guests will share stories (required) and hear from award wining storytellers recognized by THE MOTH.
Comedy Marketing Club
Content marketers and leading comedians come together to learn how comedy connects, builds loyalty, and makes beer shoot from your nose. Help us abolish boring content at the Content Marketing Club– our closing event that will educate, and entertain.