INFUSEMedia is a demand generation engine. — whatever that means. It's confusing, but in the world of content marketing, some of the best things have fancy names.
Forget the innovative label for a minute, and let's break down what INFUSEMedia does and what they bring as a sponsor of the 2021 Content Marketing Conference.
What is INFUSEMedia?
Since 2012, INFUSEMedia has been an industry leader in providing business to business organizations with solutions that drive qualified interests. With their help, B2B companies not only expand their outreach, but they build brand reputation.  Put simply, they generate leads by infusing content through social media, mobile, and direct marketing campaigns.
They don't do it alone, though. INFUSEMedia uses IT curation to reach 30 plus digital publications and utilizes a network of select partners fully vetted for quality and consistency. Their goal is to identify and produce engagement that you can act on and use to grow your B2B business.
So, What is a Demand Generation Engine Anyway?
Now, about that demand generation engine. It's INFUSEMedia's proprietary process of creating strategically innovative solutions that ensure full-funnel results and the best return on your investment.
The engine consists of:
Content marketing – INFUSEMedia strategically promotes your assets to over 54 million B2B decision-makers to ensure that the people who need to see them do. The result is quality leads for their clients.
Account-based marketing (ABM) – It's not one-size-fits-all at INSUSEMedia. They create multi-channel campaigns at scale, so their clients reach their target audience.
Intent-driven marketing – By creating data-driven solutions, INFUSEMedia reaches prospects interested in your business and who will appreciate the content you offer.
Brand amplification – One of the most critical aspects of growth in the often congested B2B marketplace. Boosting your brand recognition means more qualified prospects.
Event promotion – It's easy to get lost in the crowd at events. INSUFEMedia works with you to drive attendees your way, so the right people see what you have to offer.
Lead-flow dashboard – Data is critical, but it can also be confusing. The INFUSEMedia lead-flow dashboard helps you leverage data and gain insights from it.
INFUSEMedia puts all that to work to enable the growth potential of B2B organizations. It takes this kind of marketing presence for B2B companies to generate qualified leads and make the best use of the team's time.
What's INFUSEMedia Bring to the Content Marketing Conference?
You might have noticed that content marketing is first on the demand generation engine list and plays a role in almost every aspect of it. INFUSEMedia uses that powerful engine to promote marketing assets to B2B decision-makers. That kind of expertise is at the heart of INFUSEMedia's ability to produce multi-channel results and provide their clients with quality prospects.
It's also this use of targeted data and their strategic approach that put them on INCs list of the 5000 Most Successful Companies in America for 2019 for the fastest-growing private companies and makes them a great sponsor for the 2021 Content Marketing Conference. We are proud to have them by our side for another year of digital marketing success.
Will you join us this year? Register for CMC 2021.
---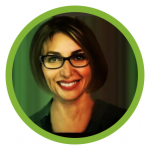 Darla F. is a full-time freelance writer published internationally, editor, an award-winning author and a professional artist. Over the last decade, she has ghostwritten memoirs for a successful entrepreneur and created bylinepieces for USAToday, Jillian Michaels, USARiseUP, New York Times — About.com, Multibrief, MedCity News, LiveStrong, and AOL.