If you had to make a list of some of the most powerful opportunities you have to create new and compelling experiences for customers, all while reaching the widest possible audience at the exact same time, content marketing would undoubtedly be right at the top.
Even in 2020, content is king – to the point where it may actually be more powerful than ever. According to one recent study conducted by the experts at Aberdeen, year-over-year growth in unique site traffic is literally 7.8 times higher for content marketing leaders than those who simply chase trends. Likewise, content marketing costs approximately 62% less than more traditional marketing – this despite the fact that it also generates an incredible three times as many leads, according to research conducted by DemandMetric.
But acknowledging the importance of content is one thing – actually doing something about it is another matter entirely. After all, roughly 60% of marketers say that they make an effort to create at least one new piece of content every single day. The entire affair can quickly become a full-time job, which is problematic if you already have one of those monopolizing all of your time.
So how do you both meet the content needs of your audience while simultaneously freeing up as much of your valuable time as possible to focus on those matters that really need you?
Meet one of our CMC 2021 sponsors, WriterAccess, a content marketing platform that allows you to tap into a small army of freelance writers.
Who is WriterAccess?
At its core, WriterAccess is a content marketing site that is trusted by more than 39,000 different brands and that has been leveraged by 1,000+ different agencies across the globe. It's a powerful way to connect your brand directly with the types of people who are best suited to deliver the content you need, from writers to editors to proofreaders, translators, blog writers, journalists, content strategists, and many, many others.
All told, the ordering process on WriterAccess truly could not be more straightforward. All order requests are handled using a read-made form, giving you the opportunity to request just about anything – from blog posts to white papers to product descriptions, e-books, and more.
Once your order is live, you'll be able to choose your writer by either setting up casting calls so that interested writers can apply, or posting it to the crowd. You can also review a comprehensive online profile for each writer to send an order to them directly if you so choose.
You get to pick the rates you want and pay based on the quality of what you receive. There is even a full, 100% satisfaction guarantee so that you don't pay so much as a penny if you're not excited about the results you get back.
Why WriterAccess is an Invaluable Ally in the Content Marketing Era
As stated, WriterAccess gives content marketers a wide range of different benefits, most of which they would be hard-pressed to achieve on their own.
It features a newly re-designed, state-of-the-art platform designed to streamline your workflow as much as possible. It offers one-click integration with a lot of the popular solutions you're probably already using, like WordPress and Hubspot to name a few. You can easily add images to your content orders from the more than 250 million images in Shutterstock, Getty, Storyblock and more. You also don't have to worry about issues like Google penalties for duplicate content or plagiarism ever again, as Copyscape is built right into the WriterAccess platform.
Thanks to WriterAccess' AI-powered search, it's truly never been easier to find writers who match the exact tone and style you need. All of this is in service of the most important goal of all: better connecting your brand with your audience, all while boosting both traffic and revenue at the exact same time.
But the best part of all is that all of this (and more) is available for low monthly fees that start at just $39. All of this helps you invest more in software solutions and more in the content creators themselves.
All told, WriterAccess has delivered more than two million projects to customers since it first opened its doors, all the way back in 2010. It's worked with more than 39,000 delighted customers and currently offers no less than 16,000 fully screened freelancers to meet your needs. When you also consider that the site's projects have a collected 99.99% approval rating, it's easy to see why this has become such a popular choice for so many in the last decade.
A Proud CMC 2021 Sponsor: WriterAccess
Last but not least, it's important to note that WriterAccess is not only a proud sponsor of Content Marketing Conference 2021 – the organization's CEO, Byron White, is also the founder of the entire event! Byron White is a serial entrepreneur and founder of six successful companies across his career, with WriterAccess and DesignerAccess being just two examples. All told, he and the rest of the WriterAccess team are experts in helping to create the types of organic marketing strategies that strike a chord and build invaluable relationships with members of your target audience, so you should definitely pencil in the time to pay them a visit at CMC 2021.
Haven't got your CMC 2021 ticket yet? You can register here.
---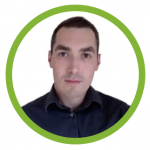 Stephen L. earned his Bachelor of Arts in Film and Video Production at the University Of Toledo College Of Performing Arts in Toledo, Ohio. In addition, he also worked for a big box electronic retailer for three years specializing in high definition audio and video equipment as well as computers and software. He has created almost ten thousand pieces of SEO-driven content for various online clients on topics ranging from the entertainment industry, electronics, computer operating systems, and general technology.