If you are active in SEO marketing, then you'll recognize the name SpyFu right away. SpyFu offers a cloud-hosted system for online marketers that gives them insight on how to conquer the beast that is SEO. It's not a concept that comes naturally to most of us.
With tools available at SpyFu, both SEO novices and self-proclaimed experts gain information that helps them create intelligent and competitive content strategies.
What is SpyFu?
SpyFu entered the marketplace in April of 2005 under the name GoogSpy. Then, like today, their goal was to use technology to help businesses strategize their SEO to get the most benefit.
SpyFu makes SEO easy and understandable — not a small feat. This one platform provides all the analytics companies need to make smart and effective digital marketing choices. Successful implementation can help you create an online strategy that grows your business, builds up your brand, and increases your revenue.
How Does It Work?
SpyFu provides AI technology, undoubtedly the way fo the future, that uses Adwords data and Google search statistics to spy on the competition — in a legitimate and non-threatening way, of course. You can access their search engine to figure out what keywords that other guy uses to make his ads pop and their content bubble to the top of both paid and organic searches, for example.
With SpyFu's help, you gain access to valuable information about a specific domain, such as:
Every keyword purchased on Adwords
Every organic rank
Every ad variation
The information goes back for years, too, so you can analyze their companies growth, as well. If you enter a domain name into SpyFu's powerful search engine, you also see their:
Totals organic keywords
Estimated monthly clicks
Estimated SEO value
Their overall percentage of organic clicks vs. paid ones
Paid keywords
Estimated PPC
And much more
The insights go beyond learning about the competition, though. SpyFu's innovative technology can offer businesses a mirror into their own practices, too, including:
What keywords work and which ones do not
Percentage of organic searches and clicks as compared to paid ones
What the SEO rankings are for the mainstream search engines such as Google
Backlink tracking
Filtered sales leads
SpyFu provides you with resources to learn how to use marketing channels, including social media, and email effectively. Their paid service offers sales leads and domain contacts plus weekly tracked keyword rankings and domain reports along with PPC information.
Utilizing AI proprietary technology, SpyFu changes as the industry does, providing valuable data that is the special sauce for good, targeted content marketing.
Why SpuFu is a Fixture at the Content Marketing Conferences
If you have been following the Content Marketing Conference over the years, you know that SpyFu is a frequent and valued sponsor. Why?
Last year, founder Mike Roberts said sponsoring the conference helped them make connections. That's really the point of attending for anyone. It's about meeting people and networking with great companies like SpyFu.
SpyFu is a leading provider of AI technology for marketing and has earned its place on PC Mag's Top 50 Products for Marketing in 2020.
The 2021 Content Marketing Conference is already promising to be one of the best. SpyFu will be there, and so should you.
---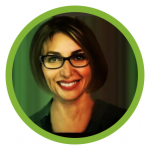 Darla F. is a full-time freelance writer published internationally, editor, an award-winning author and a professional artist. Over the last decade, she has ghostwritten memoirs for a successful entrepreneur and created bylinepieces for USAToday, Jillian Michaels, USARiseUP, New York Times — About.com, Multibrief, MedCity News, LiveStrong, and AOL.