It doesn't really matter if you love your content. It matters if your audience loves it and that it's doing the job it's supposed to do.
To boost your content's effectiveness and success, don't miss the lineup of content performance experts at this year's Content Marketing Conference.
#CMC2021 delivers double the fun, with on-demand learning you can start immediately, along with brand-new sessions running from April 27 to 29.
Content performance is the name of the afternoon game on Thursday, April 29.
Content performance keynote Anita Ramanathan takes the virtual stage at 12:30 p.m.
Content performance sessions run from 1 p.m. to 4 p.m.
Get insights and actionable tips from world-class content marketers eager to share their knowledge.
Dr. Reyzan Shali: Healthy Habits for Captivating Content
Dr. Reyzan Shali | Speaker | Intuition and Nutrition

Reyzan Shali, M.D., provides comprehensive primary care services for adults, focusing on preventive medicine. She also has expertise in healthy aging and women's health. Reyzan speaks on the topics of intuition and nutrition and how they apply to business success. A Pittsburgh Steelers fan to the core, her family often calls her the "Roethlisberger of Mediterranean cooking!"
Session: A Successful Content Creator Is a Healthy Content Creator
Learn three simple ways you can weave healthier eating, exercising, and engagement with others into your regular habits. The trick to great content is focusing on the daily health habits that you can control. This session focuses on actionable and achievable habits you can embed into your day.
Attend this healthy lifestyle session and learn:
What to eat and what to avoid.
The easiest ways to exercise on a regular basis.
Relationship engagement hacks to increase creativity.
A shopping list to guide your food purchasing decisions.
Luan Wise: Getting What You Want on Social Media
Luan Wise | Chartered Marketer, Fellow of the Chartered Institute of Marketing (FCIM)

A specialist in social media, Luan Wise has more than 20 years of experience in agency, client-side, and consultancy roles. Luan not only works directly with clients, but she's an instructor for LinkedIn, Facebook, and Instagram, and a coach for Google's Digital Garage initiative. She's also the author of the award-winning book "Relax! It's Only Social Media."
Session: How to Improve Your Social Media Calls to Action
Are your social media posts missing the most important element: the information that lets your audience know what they should think, feel, and do after viewing your content? In this session, Chartered Marketer Luan Wise will highlight the importance of social media calls to action and show you how to use them to transform your social media marketing content.
Attend this session and learn:
Effective strategies for persuading your social media followers, viewers, and fans.
How the best calls to action involve much more than asking for action.
How to write social media CTAs that get results.
Chris Goward: Behavioral Science, Anyone?
Chris Goward
Bio info coming soon!
Session: How Industry Leaders Drive Growth With Behavioral Experimentation Today
The leading companies don't just optimize their user experience; they embed behavioral science principles in every touchpoint. In this session, learn how to apply the latest proven experimentation ideas right now. Get fresh insights from leaders such as Dollar Shave Club, HP Instant Ink, The Motley Fool, and more.
In this session you'll learn:
How to add fuel and remove friction in your shopping experiences.
The one simple value proposition principle that boosted Dollar Shave Club's conversion rate by more than 11%.
How to apply the latest mixed-method approach to gain customer insights.
How the COVID-19 pandemic revealed behavioral principles that influence your shoppers' behavior.
Tess Needham: Making a Big Impact With a Small Team
Tess Needham | Content Marketing Leader | WordPress VIP

Tess leads content marketing at WordPress VIP, the agile content platform leading a powerful enterprise ecosystem. Tess is responsible for strategizing and coordinating WordPress VIP's marketing projects and empowering her team to create innovative and unique content. With experience in support, project management, and training, Tess is passionate about using the creative arts to help people work with technology.
Session: Content Marketing for Small Teams
Need to do more with less? For many businesses, content marketing seems to require more effort, time, and money than they have on hand. Learn actionable tips and tactics to better use the resources you already have to crank out more content that delivers better results. You'll not only discover how to do more with your small content marketing team, but you'll also find out how to have more fun with less friction along the way.
In this session, you'll learn:
The importance of hyper customer-centricity.
Why it's important to be authentic to your values.
How to nail goals, drive and track success.
Radical prioritization of everything.
Ayat Shukairy: AB Testing Demystified
Ayat Shukairy | Co-founder, CRO Queen | Invesp

Ayat Shukairy is a recognized expert on marketing strategy and an in-demand speaker who has presented at marketing conferences throughout the world. With more than 12 years of entrepreneurial and marketing experience, Ayat helps companies create websites they fall in love with while increasing their online sales. Her clients include eBay, 3M, the Special Olympics, DISH Network, and Discovery—just to name a few. She's also the co-author of the Amazon bestseller "Conversion Optimization."
Session: To A/B Test or Not to A/B Test: Learn How to Answer That Question
Some marketers are brand purists; some are data scientists. One loves the look and feel of great design, while the other loves the perpetual improvements to conversion rates and revenue. Attend this session to learn how to bring both sides of the table together. Get answers to specific questions that have lingered for too long, like an A/B test without the B.
Learn these answers and many more:
What are the most common questions around CRO?
Does it make sense to run A/B tests on every website?
What are the best testing practices and tactics to follow?
How do I preserve my brand's look and feel and still test?
Tony Gnau: Successful Video Secrets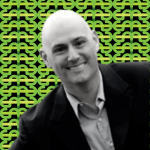 Tony Gnau
Bio info coming soon!
Session: How to Layer Video Throughout Your Website
Video marketing continues to rise in popularity and as a performance tool. Yet even the most forward-thinking businesses are perplexed about how to "fit" video into the user experience at the right time. Attend this session to learn how to position your videos in the right place and space on your website to better engage your audience and boost your video performance.
Learn all this, and more:
Mistakes with dreaded video libraries.
How to layer videos throughout your website.
Sample layered videos experience to model.
Diego Gomes: Content Performance Surprise!
Diego Gomes
Bio and session details coming soon!
Register for #CMC2021 Now
Content performance is just one of the six tracks at this year's conference. And the three-day extravaganza is only one part of the deal.
In addition to three days of brand-new sessions, your registration gets you instant access to recordings from past conferences—and our Content Strategy Certification program. Soup up your savvy. Amaze your audience. And enjoy the astounding success your content deserves.