After hosting our first digital Content Marketing Conference this year, we wanted to find a way to keep up the momentum by continuing to offer free online education until next year's conference. 
And the workshop webinar was born!
We plan to host several 3-hour workshop webinars this year, covering all the pillars of content marketing like content planning, creation, optimization, distribution, performance, management, and comedy. 
And in the true spirit of CMC, we are making sure these webinars are jam-packed with 
We're kicking it off with comedy and bringing back one of our favorite funny guys, Andrew Tarvin to lead our discussion on Humor and Marketing.
Humor and Marketing: The Secret to Connection and Conversion
Date: Tuesday, June 9, 2020
Time: 1 – 4 p.m. ET
Whether we like it or not, the world is full of bad and boring content. And content marketers need to step it up by creating better marketing promotions that can engage their audiences and help deliver on their digital marketing goals.
Using humor in your content marketing campaigns can provide you the opportunity to relate to and connect with customers. The more they enjoy and engage with your content, the more likely they will be to convert and come back to your company time and time again.
In our special 3-hour workshop webinar, Andrew Tarvin e Byron White will teach you the foundation for humor and show you how you can apply it to your brand and your content marketing in a structured way. Learn how to develop a Humor Brand Guide for your business or agency to help keep your entire team on the same page when it comes to creating humorous and engaging content that's on brand.
Here are a few other things you'll learn if you attend the webinar next Tuesday:
Find out why humor helps engage your audience
Learn how humor can transform browsers into buyers
Discover what "funny" content really means and where you can go wrong
Learn how to use humor in your branding the right way by developing a Humor Brand Guide
Register here for our first workshop webinar, which will be will be packed with actionable advice that you can apply to your own business.
If you want on-demand access to the content after the live event, you'll need to purchase a ticket to CMC 2021. 
---
About Andrew Tarvin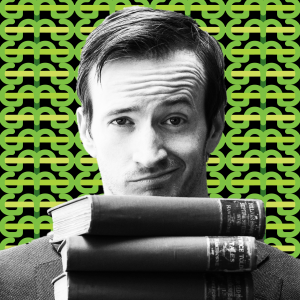 Andrew Tarvin is the world's first Humor Engineer, teaching people how to get better results while having more fun. Through his company, Humor That Works, Andrew has helped more than 25,000 people at 250+ organizations—including P&G, GE, ESPN, Microsoft, the U.S. Navy, PepsiCo, and the International Association of Canine Professional—learn to be more productive, less stressed, and happier. Combining his background in business with his experience as an international comedian, his programs are engaging, entertaining, and effective.
Prior to starting his company, Andrew was a top-rated project manager at Procter & Gamble, managing million dollar projects for a $350 million business. He is also an accomplished comedian, having performed in more than 1,000 shows all around the world. Andrew is the best-selling author of Humor That Works: 501 Ways to Beat Stress, Increase Productivity, and Have Fun at Work, has been featured in The Wall Street Journal, Forbes, and FastCompany, and his TEDx talk has been viewed over 100,000 times. He has delivered programs in 50 states, 18 countries, and 1 planet (Earth). He loves the color orange and is obsessed with chocolate.
---
About Workshop Webinars
Our FREE Workshop Webinars offer deep-dive, actionable training from expert speakers and strategists in the content marketing industry. Each 3-hour workshop is hosted by CMC founder, Byron White, and available for free during the live event and on-demand for CMC 2021 registrants. These webinars will cover the pillars of content marketing, including content planning, creation, optimization, performance, management, and comedy. 
Keep an eye out for our future workshop webinars on our webinar registration page.
Anyone can attend the live webinar workshop on Zoom. But only CMC 2021 ticket holders will have access to the workshop recordings to view on-demand in the CMC digital portal.