The other day, I was talking with a company that was proud of its knowledge center. They certainly had many resources. Not only blog posts, but whitepapers, webinars, special reports, and more.
Google Analytics data confirmed that many site visitors clicked into the knowledge center. The page views were high compared to the rest of the website.
So then, why do you think I declared their knowledge center an absolute failure?
It's because as soon as we applied behavioral analytics, we could easily see that those who visited didn't enjoy the experience. They didn't scroll much. They hardly clicked on any of the resources. They skipped over some of the most important resources without even noticing them. And then they left the website.
The knowledge center was actually doing more damage than good for this business. Clearly, their target audience was interested in the idea of finding lots of relevant resources, which explains all the clicks.
But what they found there disappointed them. Meaning, the business was actively pulling people into a bad experience, tarnishing the brand touchpoint.
While Google Analytics can certainly provide important insight into how many visitors come to your site and which pages they view, it doesn't provide you with much information about how visitors use your site and what they're experience is like.
That's where behavioral analytics comes in.
Page Views Mean Nothing
How do you measure the performance of your content? For many marketers, the answer is Google Analytics.
The problem with this is that GA provides you with only half of the story.
Yes, you can measure page views. You can see where they came from prior to arriving on your site. You can see where they exited your site.
However, Google Analytics doesn't reveal the digital body language of your site visitors. Maybe your knowledge center attracted many visitors this past month. Perhaps your latest blog post achieved a record level of blog traffic. Maybe your new landing page brought a stream of people. 
But what you need to ask yourself is whether they had a great experience and whether their visits actually turned them away from your brand, consequently causing you to lose them as prospective customers. With GA alone, you won't know.
For example, Google Analytics doesn't exactly help you understand important questions like:
What did the visitor actually do while on the page?

Was it a frictionless experience? Or was it frustrating?

Was it intuitive? Or confusing?

Did they achieve their objective in visiting the page? Or did they instead give up and simply leave?
That's why you need to supplement GA with additional insights that help you better understand the customer experience.
Behavioral Analytics Tools
The good news is that with behavioral analytics, you can uncover the actual quality of the visits to your site. Popular behavioral analytics tools like Mouseflow, FullStory, Decibel, Inspectlet, e Hotjar help you do just that. When considering which software is right for your own business, consider the functionality and types of insight you're looking for.
While all these software packages offer some form of heat mapping, session recordings, and form analysis, there are variances between the tools. Mouseflow and Hotjar offer cross-page funnel analysis and on-site surveys, for example. FullStory offers custom data imports, and FullStory and Inspectlet offer JavaScript error logging. Decibel offers a proprietary "Digital Experience Score" for each page, crunching billions of data points in the process. Inspectlet also offers A/B testing of pages.
Determine your priorities and what you're looking to get out of a behavioral intelligence tool prior to making a purchase.
Capitalizing on Behavioral Analytics for Greater Performance
Behavioral analytics data by itself doesn't change anything in your content. You need to identify the friction points and then optimize the pages accordingly to deliver a better experience.
For example, we had a company approach our agency and 47% of visitors to their main product suite page scrolled down to only the first product in the suite. When almost half of your page visitors never see two-thirds of your product suite, you know your conversions are in trouble!
With a page restructure, the company now introduces the various products within the suite higher on the page, showcases individual pages for each component of the suite, and includes additional guidance for site visitors in the site navigation as well. The result is that 70% of those who visit the page now see the ENTIRE suite, whereas before that percentage was less than 20% (a 3.5X improvement).
In another example, you can see that "Friction Score," a feature within Mouseflow, helps to improve content performance. With Friction Score, you can at a glance spot the pages where friction is high among your site visitors across the entire site. Friction may include problems with links, or "rage clicking," where site visitors think an element on the page is clickable (even though it's not) and keep clicking and clicking in frustration trying to get to the destination. Another form of friction might be where the cursor has left the browser window, indicating that the site visitor is not paying attention to your content.
Another way to capitalize on behavioral analytics for greater content performance is through the use of heat mapping, click mapping, and attention mapping. These tools will help you to see what visitors are doing while on the page (where they are spending time, where they are hovering, where they are clicking, etc.) and how far down the page they are scrolling. 
If their behavior indicates a poor experience, you can redesign the page or adjust the messaging accordingly.
With most behavioral analytics packages, you can also view a screen recording of your site visitors' journeys through your site.
Let's say you run an ABM or email campaign, guiding your database to a specific landing page. With screen recordings, you can see EXACTLY what they are doing on the page, by following their every move. It's by marrying this qualitative data with the quantitative data from heat, click, attention, and scroll mapping that you'll be able to unearth new discoveries about the effectiveness of your landing page (and any subsequent pages users visit).
For example, for a website in the financial services industry, we noticed that a number of visitors were immediately exiting the site as soon as they read a certain section of a popular pillar page. This was obviously concerning, as it was negatively impacting the performance of the website. Clearly, this section just wasn't resonating with readers.
We cross-referenced the readers' database info with their specific video recordings to ensure we were examining only highly qualified, first-time visitors to the site.
We then removed that section of the page, and sure enough, users scrolled further down the page, spent more time on the page, paid attention to priority areas of the page, and clicked on the CTAs on the page more. A win!
Cross-Page Analysis
Want to make even greater use of behavioral analytics? Go beyond page analysis by reviewing multi-page funnels. When looking at a navigational flow through multiple pages within your site, see where there's an undesirable level of abandonment and then optimize accordingly.
There are essentially two methods for building funnels. 
Review the popular paths that your site visitors are already using intuitively to move through your pages. 

Proactively define and construct funnels in your site and measure their performance.
Let's say you have a blog post that should lead the visitor to certain case studies that, in turn, should take the visitor to the relevant product or service page (increasing your chances for a conversion). If you notice that half of your readers are clicking through to one of the case studies on the page, the blog post is certainly pulling its weight in guiding folks through your funnel. 
However, if you notice that only a very low percentage of those individuals then click through to a product or service page, then you know to update your case studies with more noticeable CTAs, new CTA text, more CTAs, or a new layout that guides the reader to the product or service page earlier, etc.
Final Thoughts
If you're looking to improve the performance of your content, look no further than behavioral analytics. You'll be able to go deeper than your current web analytics data in uncovering new audience insight. You'll then have the knowledge in hand to customize your website accordingly to drive a greater site experience overall.
---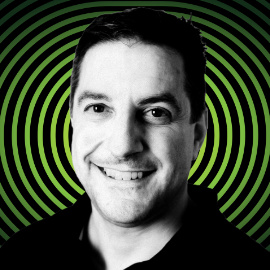 Tom Shapiro is CEO of Stratabeat, Inc., a B2B marketing, branding, and web design agency. Through his career, Shapiro has developed marketing strategies for multiple market leaders, including Intel, AT&T, Hewlett-Packard, UnitedHealthcare, and P&G. Previously, Shapiro was the Director of Digital Strategy at the digital marketing agency iProspect. During his five years at the firm, the number of employees grew from 85 to more than 700. Shapiro has a deep passion for neuromarketing, psychology, and behavioral science, and his insights have been published in Chief Marketer, CMO.com, CNN.com, Forbes, MarketingProfs, among others. Shapiro's book Rethink Your Marketing is available on Amazon.com.