All content marketers care about conversions. Whether you're trying to get a visitor to sign up for your email list, download your e-book, or purchase a product, conversions are vital to maintaining a healthy business. But we don't have to tell you that!
In the Conversion track this year, CMC 2020 presenters bring you a variety of content on conversions. From getting into the heads of your site visitors to learning which words are most persuasive, there's a lot to learn from our conversion sessions. Below, you'll find recaps from our presenters – Ayat Shukairy, Nancy Harhut, Liz Willits, and Lee Odden – with links directly to their videos so that you can start learning and implementing what you learn this week.
Please note that you should log in before clicking the link if you want to go directly to the video.
If you haven't registered yet for CMC 2020 Digital FREE, you can still access the 2020 sessions and our archive of content from CMC 2017-2019 for free until May 31st. Just register here.
Data: 10 Tips to Get into the Brains of Your Site Visitor
Ayat Shukairy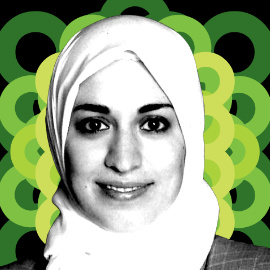 At the core of creating content optimized for conversion and overall better user experience is gaining a deeper understanding of your site visitor and readers of your content. In Data: 10 Tips to Get into the Brains of Your Site Visitor, Ayat Shukairy takes you through the quantitative and qualitative tools and tips that help you extract visitor motivations, needs, wants, and behaviors in order to create better content and a better website experience for visitors. Learn how to conduct better qualitative research to extract useful information, how to identify the big "ask" and the question of specific visitor behavior you want to uncover, and how to build a story and timeline to understand how/what visitors use your product or service for. You'll also discover how to use all the information you have to create a better website experience. 
O ABC das mensagens persuasivas
Nancy Harhut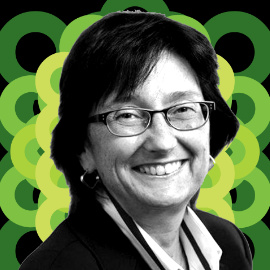 No matter what you're trying to get a lead to do – fill out a form, download your e-book, read your content, contact your company, buy something – the words that you use to influence the conversion matter. Scientific studies and in-market tests all confirm that specific words wield more power than others and the words that you use in your content marketing impact how people respond to a piece of content. In the ABCs of Persuasive Messaging, Nancy Harhut shows you a lexicon of persuasive words and copy contracts that you can use tomorrow to increase engagement and response. Discover which words attract readership, learn the one word that gets people nodding yes immediately, and find out the best way to talk about prices. This fast-paced, example-packed presentation reveals 26 secrets that'll make you an instant master of persuasion.
How to Automate Your Marketing Like a Pro
Liz Willits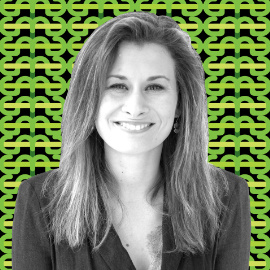 Despite your best efforts, your automated emails may feel a lot more like robotic, impersonal responses than you had wanted. And this doesn't become clearer than when you start to notice your opens, clicks, and shares declining. In Como automatizar seu email marketing como um profissional, Liz Willits helps you change all that by teaching you how to create automated emails that build relationships, connect with readers, and grow your band. You'll leave this session with an understanding of the top 5 email automation mistakes (and how to avoid them), a list of methods you can use to boost open and clickthrough rates, and a better idea of how to write automated content that's personal, human, and effective. This presentation is ideal for content strategies, entrepreneurs, and content managers that want to automate their email marketing without sacrificing open and clickthrough rates.
How to Optimize Customer Experience with SEO and Influence
Lee Odden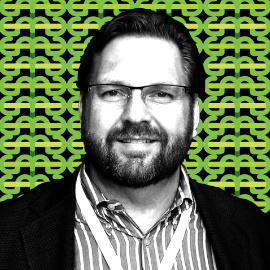 Research shows that customers trust search engines more than any other channel. And in general, they just don't trust brands. How can marketers create content that is findable and credible to increasingly skeptical buyers? Lee Odden answers this question and more in his session, How to Optimize Customer Experience with SEO and Influence. In this session, you'll learn how successful B2B companies are integrating SEO and influence to create optimized content that delivers the expertise, authority, and trust that Google wants along with the satisfying experiences that customers need to engage and convert. Find out how to integrate SEO and influence into content planning, learn the 5 steps to create an influencer content program, and discover the 3 SEO tips for optimizing your own influence.
Can't get enough CMC? Register for CMC 2021
If you've enjoyed what you've learned at CMC 2020 Digital so far, you'll be even more delighted by the content we're bringing you next year. If you want to keep the learning going, both online and in-person, register for CMC 2021.
With your CMC 2021 registration, you get:
Continued access to the CMC Digital Portal through next year
The opportunity to see brand new keynotes, workshops, sessions, and comedy keynotes in April 2021
On-demand access to our in-depth workshop webinars, featuring deep-dives from your CMC favorites (and a few surprise guests!)
We've got a bunch of different options for registration this year, including an all new Digital All Access pass for on-demand viewing of next year's content. Visit our registration page for more information. Remember, your free trial period for CMC 2020 Digital ends on May 31st! (And so do our deals on 2021 registration.)