How important is a marketing strategy?
Imagine you're driving down the road but don't know where you're going. You know where you want to end up, but there's no map to get there. Even with gas stations along the way to fill your tank, you're going to keep driving and never stop if there's no end goal.
Finally, there's a roadmap, handed to you by Catalyst, a performance marketing company that delivers business results with advanced marketing strategy.
Known for their expertise in helping brands succeed in digital spaces, Catalyst helps amplify messages to influence target behavior on every touchpoint of the spectrum. Specializing in helping clients grow, learn, and make smarter decisions, the Catalyst team helps clients learn how to leverage user-generated content with insights into SEO & Ecommerce to enhance on-page content and the user experience.
Who is Catalyst?
Every great business got its start somewhere.
Founded in 1998 by two best friends, Beth LeTendre and Heather Frahm, Catalyst aimed to be a leading search agency. In 2006, the agency was purchased by WPP, the world's largest communications services group. And in 2013, Catalyst expanded into Canada, rebranding Outrider Canada – the search marketing leader in Canada. In 2015, Catalyst merged with M80, a leading social media agency to expand its offerings once again.
Since its humble beginnings in 1998, the company has worked with hundreds of clients on thousands of programs, offering innovative solutions and producing a significant return on investment (ROI) for its clients.
Why Catalyst Has the Insight You Need
There aren't many success stories that come from not having a strategy or direction. With online experiences driving customer attraction, engagement, and conversion, learning how to stand out from the crowd in the noisy online marketplace is more important than ever. Catalyst integrates search and social marketing to help brands become discoverable throughout the customer journey. Interested in how they do it? Take a look at some of their case studies.
Everyone in digital marketing understands the importance of knowing how to gather and analyze data, but do they really understand how it's done? How the metrics impact direction, strategy, and results?
Providing a host of services in organic and paid search, social media, social media advertising, programmatic, Amazon advertising, e-commerce marketing, and Instacart advertising, Catalyst helps businesses build loyalty and advocacy in every space. Who wouldn't want that?
Nothing beats an opportunity to learn more about perfecting the things that can help move the needle for your brand. As one of the sponsors CMC2021, we can't wait to bring you the insight and knowledge of this team to help you get lasting results. Check out and bookmark their latest blog articles and webinars to start pointing you in the right direction.
We're super excited to have Catalyst as a CMC 2021 sponsor. CMC registrants will be able to meet the team in person and get up close and personal with the pros.
Have you registered yet? Sign up now to get the best prices of the year.
---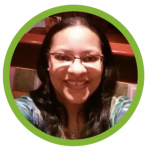 Allaire W. has over twenty years of experience in the Marketing, Literary, and Communications industries. A versatile writer, she has a strong background in creating clear and concise content for articles, blogs, white papers, case studies, web copy, press releases, and e-books. She has worked in a variety of fields, including a stint at a major publishing house as an editor. A published author, she currently teaches marketing and writing classes to extend her love of education to others.
—