Brightcove is one of our exceptional sponsors for CMC 2020, and we can't thank them enough for their support! Be sure to check out their website and learn more about their video marketing services! 
Video Moves Brightcove and Content Marketing
Content marketing needs fresh, engaging content. Brightcove enhances any content marketing strategy with their technical innovation and nurtring video-centric ecosystem. They are true to their customers and do everything they can to support the partnerships. Already used by content marketers and agencies in over 70 countries, Brightcove moves businesses in meaningful ways. 
When it comes to content marketing, video can provide a range of benefits and higher ROI than traditional content marketing efforts. Video is fun, engaging, and memorable. Some of the benefits marketers can expect when they turn to Brightcove include:
Lead generation improvements 
Generated brand awareness
Market products and/or services
Increase ecommerce conversion rates
Expand with live video streaming 
and more!
The passion Brightcove has for video marketing is evident in every project they complete. Without a doubt, content marketing benefits from the creative individuals at Brightcove. 
Where It All Began
Founded in 2004, Brightcove has been working on leading and improving online video for thousands of clients. The name for Brightcove comes from the founder Jeremy Allaire's favorite kayaking spot. He could often be found in Bright Cove Harbor, Cape Cod, MA.
Brightcove continues to push the limits of video content marketing over 15 years later in order to help businesses educate, inspire, entertain, and communicate with their audience. 
Why Brightcove Makes Video Better
Video content marketing is synonymous with Brightcove. The company's entire culture is built around making video better. If you're wondering how Brightcove improves video and content marketing, here are five:
Stay ahead of the curve: Brightcove is always on top of the latest standards in the industry, from video hosting to OTT services and more. Time and time again, the company has worked to create new ways to monetize videos for their clients. 
Best experiences delivered: The video platform Brightcove has developed is built to handle anything that comes its way. From large files to short clips, the platform is powerful enough to manage it all. Better still, it's easy to use out of the box. Brightcove can also develop custom video solutions for their clients. 
Leading video integrations: Instead of logging into multiple systems, Brightcove works with industry leads to ensure a variety of platforms and tools can be integrated. Marketing automation, content management, audience measurement, and other crucial platforms can be easily connected to Brightcove's system. 
Video experts on-hand: Video marketing can be made easy with the right team. Brightcove is available to assist customers with small tune ups to entire, full scale projects. Each customer receives access to account managers, customer support, and consulting services. 
Grow and scale with ease: The Brightcove platform can be used by anyone without fear of outgrowing the system. Simply launch the videos, live streams, subscriptions, and other services your business needs. Brightcove will provide the solutions you need so the platform grows with you without any stress. 
You'll be hard-pressed to find a better team that cares about improving video as much as Brightcove. Their level of dedication and impressive customer satisfaction rating can't be beat!
Join Us in Boston for CMC 2020
Video is a great way to bring in a human aspect to your content marketing. Check out the other ways you can improve your content marketing strategy at the 6th Annual Content Marketing Conference. You don't want to miss out on this conference. Make sure you register now before all of the seats sell out, and we will see you in April in Boston, MA!
---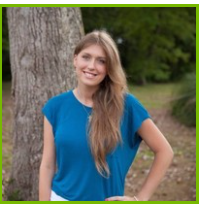 Since Emily T. has been able to hold a pencil, she has been a writer. She turned her passion for newspaper writing in grade school to teaching writer workshops in high school. She even self-published her own novella when she was only 17 years old. Upon graduating from the University of South Florida with two bachelor degrees (BS in marketing & BA in mass communications), Emily accepted a position at a digital marketing agency. She combined her writing abilities with her SEO knowledge to produce content in various industries. After a few years at the agency, Emily has decided freelance fulltime.
—